Hello,
I need to debug remotely a C++ program running on PLCnext (AXC F 2152) nd trying to achieve it following this tutorial https://www.plcnext-community.net/en/hn-knowledge-base/hn-tutorials/hn-plcnext-technology/370-c-remote-debugging-with-gdb-server.html
At least with FW+SDK 2020.0 or FW+SDK 2020.3 and Eclipse CDT 2019.03 it doesn't work properly (or I'm doing something wrong...). With an empty project (only with the default structure generated by the plugin), first I try to bulid it in Release mode (as default) and it works and build the library. After that, choosing the "Build configuration > Debug all targets" and building the project again it raise the error "No library file was found in the path 'C:\Users\xxxxx\workspace-eclipse\Test\bin\AXCF2152_20.3.1.28622\Release'." (it is supposed that the library should be searching in Debug directory, not in Release). I repeated the process cleaning before the previous generated library but it fails anyway.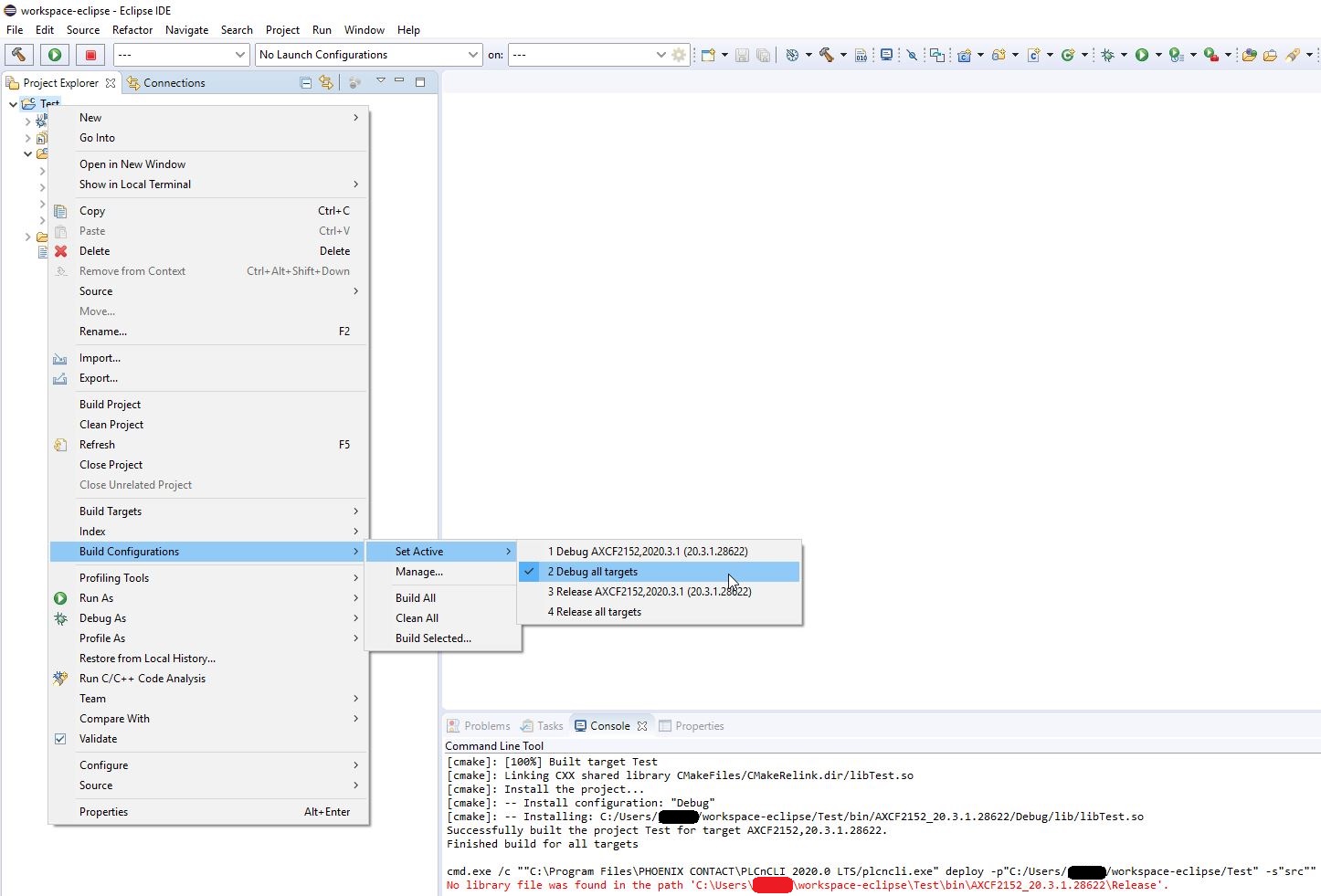 Any idea about that?
Thanks!