Hello everyone,
I am trying to use the balena-engine as descripted in https://github.com/PLCnext/Docker_GettingStarted/blob/master/getting-started/README.md
On a fresh AXC F 2152, with firmware 2020.0, i can run containers but the containers dont have connectivity to the network. They only can reach the PLC ip.
The firewall is disabled.
In the picture you can see the preblem following the example (ping 8.8.8.8 from a debian image)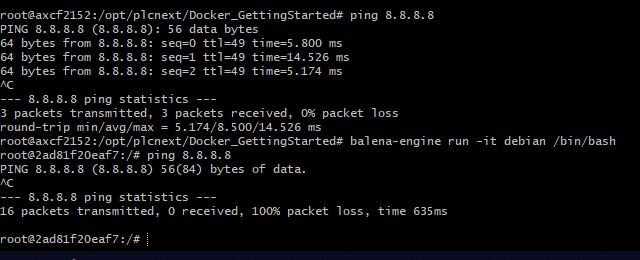 I think the problem is that the PLC can´t Forward packages from balena0 to eth0.
The ip_forwar aparently is active

Networks in the PLC: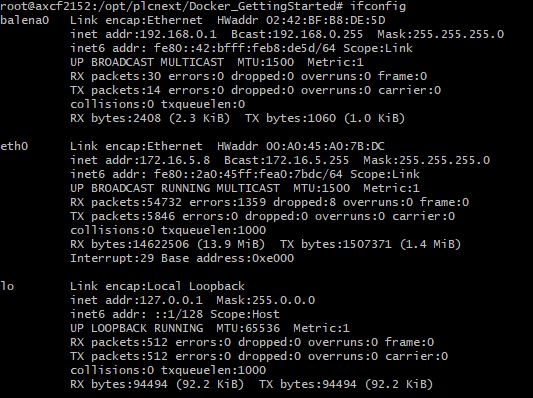 and ping from container to PLC:

Could you help me with this?
is there another configuration necesary??
Best regards.
Andrés.