Hello,
I am currently working on a eHMI dashboard hosted on a PLCnext ACX F 2152 with PLCNext Engineer 2020.0.
Making a symbol that can be used on multiple pages with changing parameters, I ran into an issue.
When using the scale object, the scale maximum setting should be dynamic and connected to a parameter, but this does not seem possible. (see image)
Any thoughts on how to achieve this?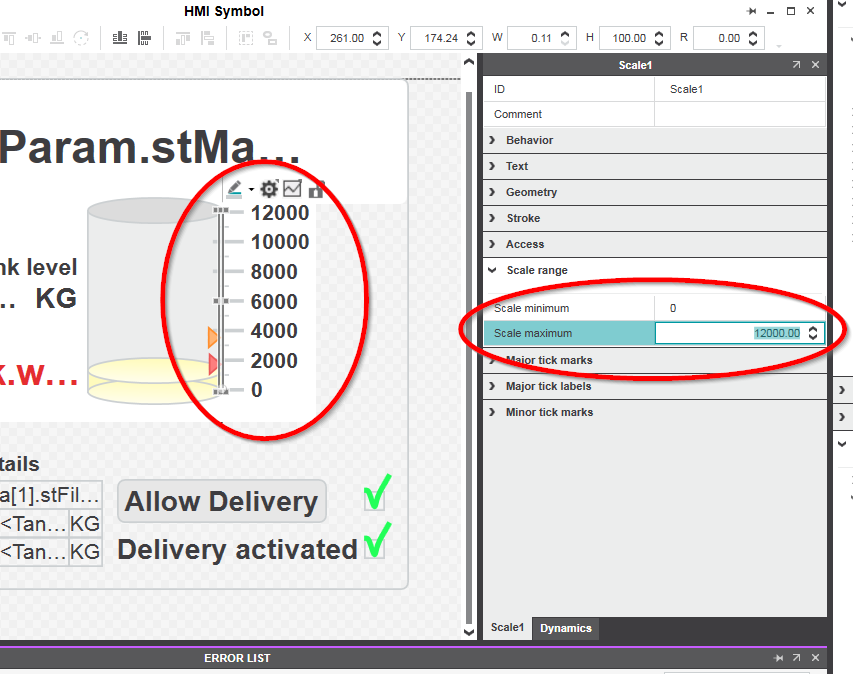 Michel.