First I tried to Update over WBN.
But after restarting the PLC and the Browser I get - 505 Bad Gateway
Then I tried to Update with WinSCP and Putty.
After a periode of time I get this message.
LastError: Installation error: Failed updating slot rootfs.1: failed to run slot hook: Child process exited with code 1
idle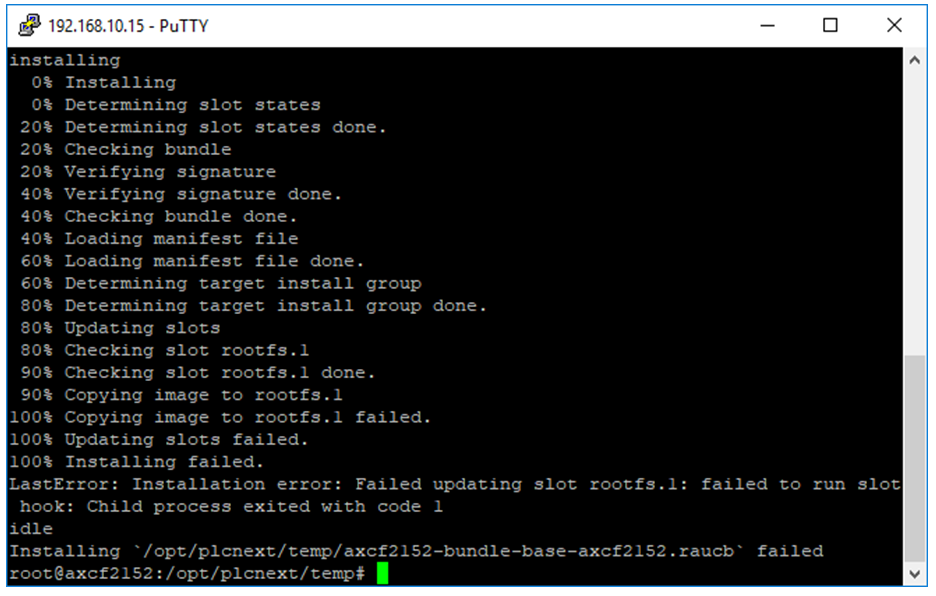 What can I do?
Thanks.
Alex