Hello,
I've updated AXC F 2152 to FW 2020.0 LTS: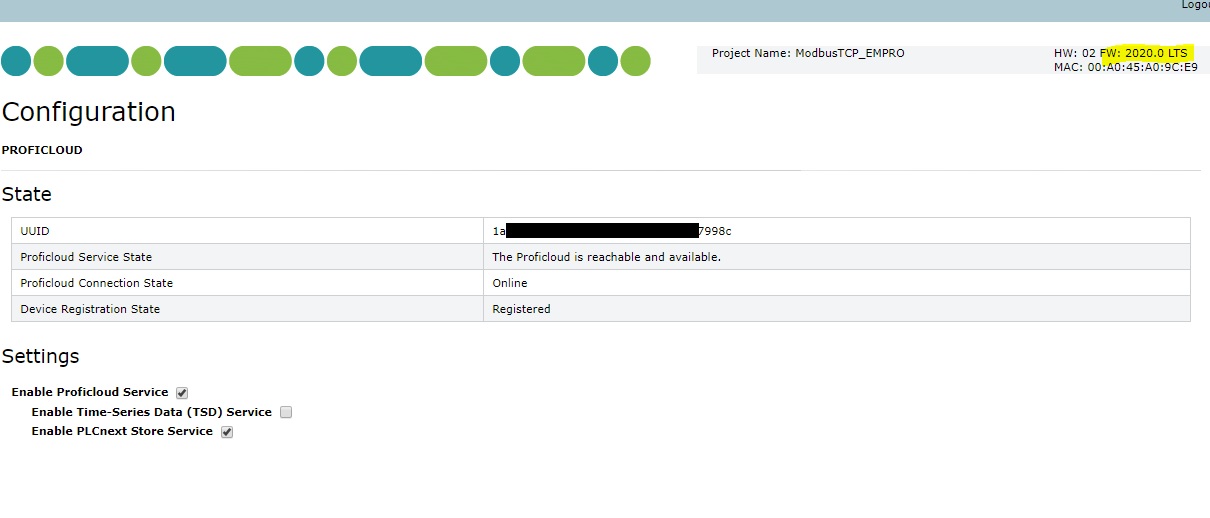 But in the PLCnext Store this controller is recognized as FW 19.0.0: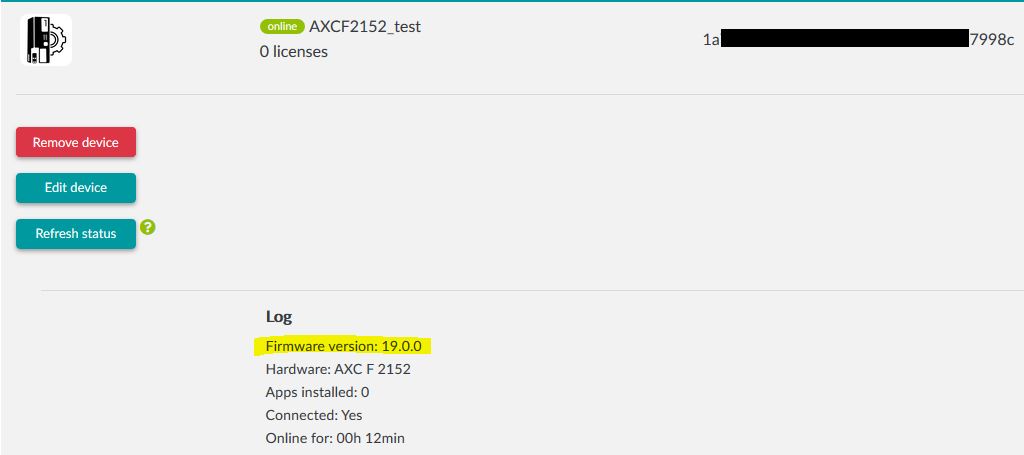 How to fix it?
I've tried to refresh status and to remove this device from PROFICLOUD's "My Appliances" tab without any effect.
After adding the device to the PLCnext Store it is still FW 19.0.0.