The following FAQ is valid for PLCnext >= 2019.0
Eclipse can be used with the PLCnCLI and the PLcnext Eclipse AddIn as IDE to create PLCnext applications, but PLCnext does not use Eclipse to compile the application. What does this mean?
Simply spoken, this means that Eclipse is only the editor. Compiling and creating the PLCnext Engineer Library is done by the PLCnCLI in the background. The PLCnext Eclipse AddIn actually only forwards command line calls to the PLCnCLI.
But because PLCnext does not use the standard Eclipse compiler we have to define some includes (like for the SDK) as well as some preprocessor settings.
This is done automatically from the PLCnext Project Wizard, but if those settings gets lost, you will get a lot syntax errors, even when you can still compile the application.
In that case you'll a miss like the following screenshot: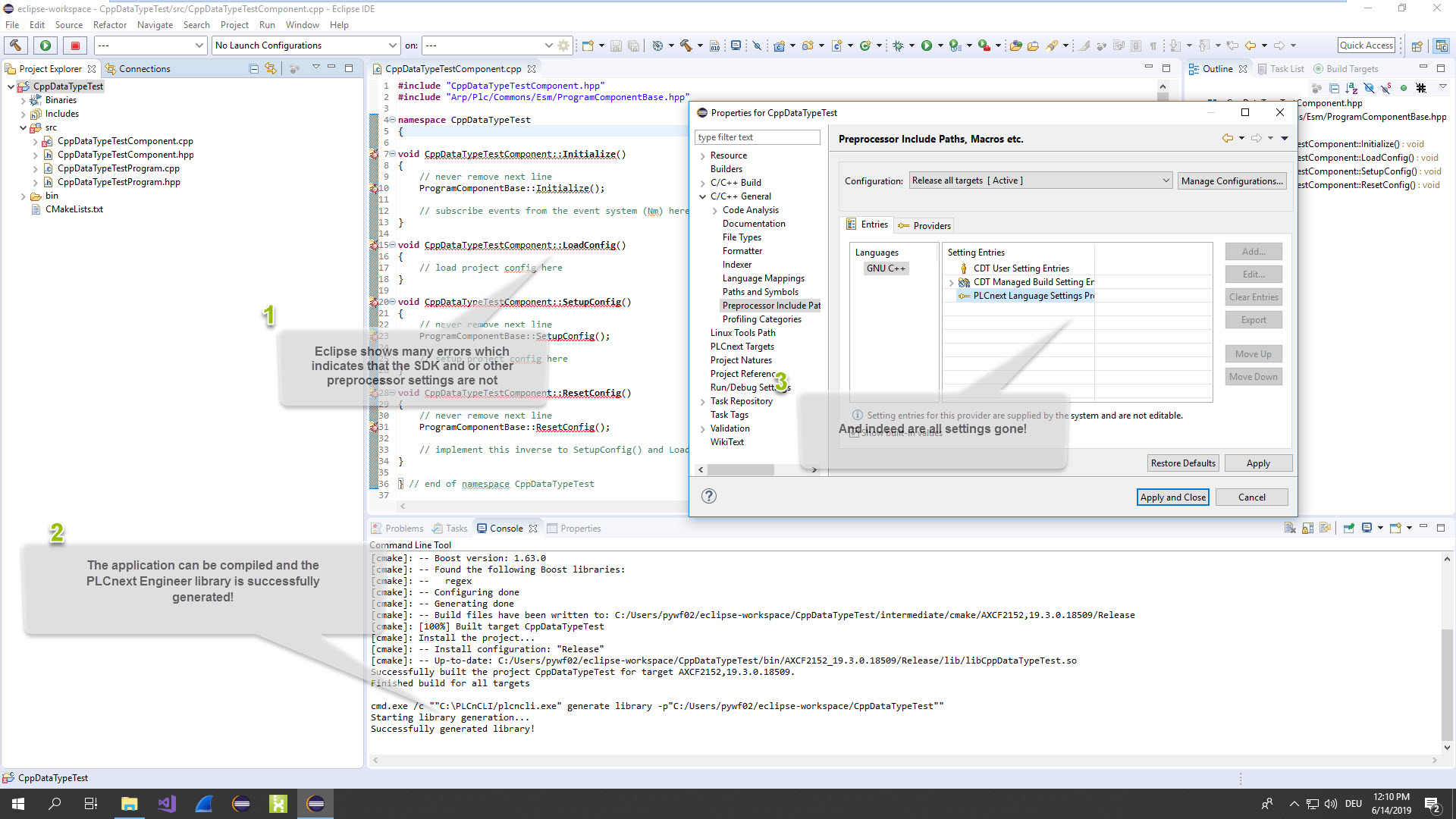 You can restore the settings with the following simple steps:
And now to the question, how could this happen?
Important to know is that Eclipse does not store the project settings (meta informations) inside the project folder.
All PLCnext related settings are for example stored in the following directory:
...\eclipse-workspace\.metadata\.plugins\org.eclipse.cdt.core
In case you create now a backup from your application or using a source control system (like GIT) you've to include also the meta information.