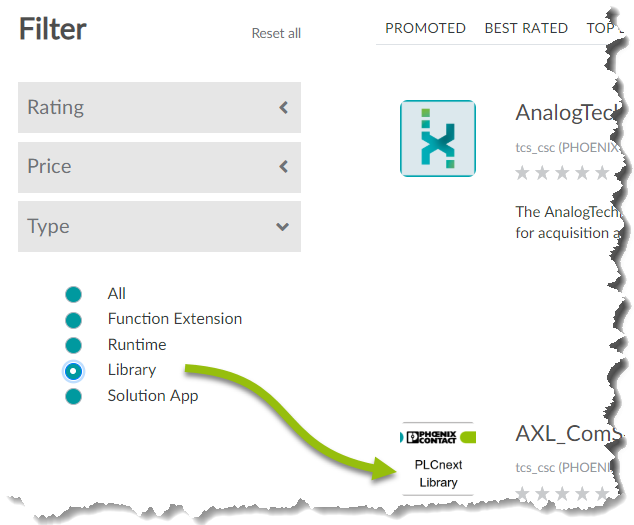 Now there's only one source for the ready-for-use function block libraries by Phoenix Contact working with PLCnext Engineer and Firmware 2019.x : the PLCnext Store.
Instead of reinventing the wheel, integrate extension to the input/output terminals or technology functions according to your topic, and focus on the individual parts of your PLC program. Save hours of programming common tasks, and limit the chances for irksome errors in your PLCnext Engineer project.
If you already updated your PLCnext Control to the new firmware 2019.0 LTS, there are some real-life Solution apps free-of-charge as well!
"...and the difference being?"
Click "Read more..."
Function block libraries will install on your workplace computer and have to be parameterized and connected in PLCnext Engineer.
Solution apps will install directly on your PLCnext Control and are ready for use as they come.
There are many different sophisticated function blocks available, developed and tested by Phoenix Contact engineers. In each library file, a bunch of function blocks are grouped by their purpose. Each library comes with documentation, online help and examples - and all is free-of-charge!.
Sounds great? Have fun!