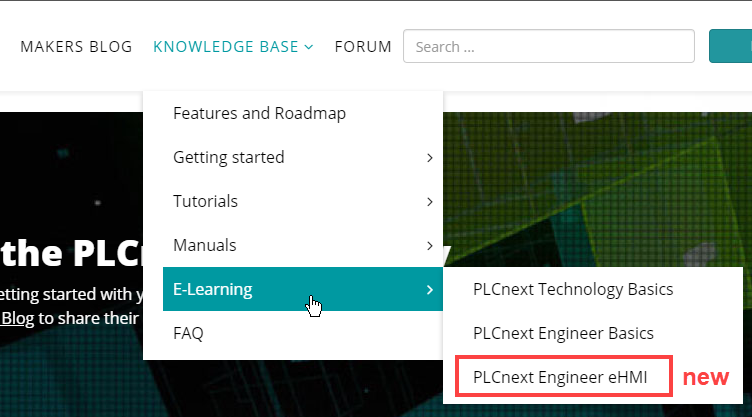 Eager to work with the advanced eHMI functions of PLCnext Engineer 2019.x?
After accomplishing this new E-Learning session, you can dive into creating your own PLCnext Engineer visualization right away.
These are the main topics:
Basics and user interface
Workflow
User management
Expressions
Custom symbols
Page templates and navigation
Libraries
Dynamics
Trends, Alarms, Recipes
Options
Have fun!