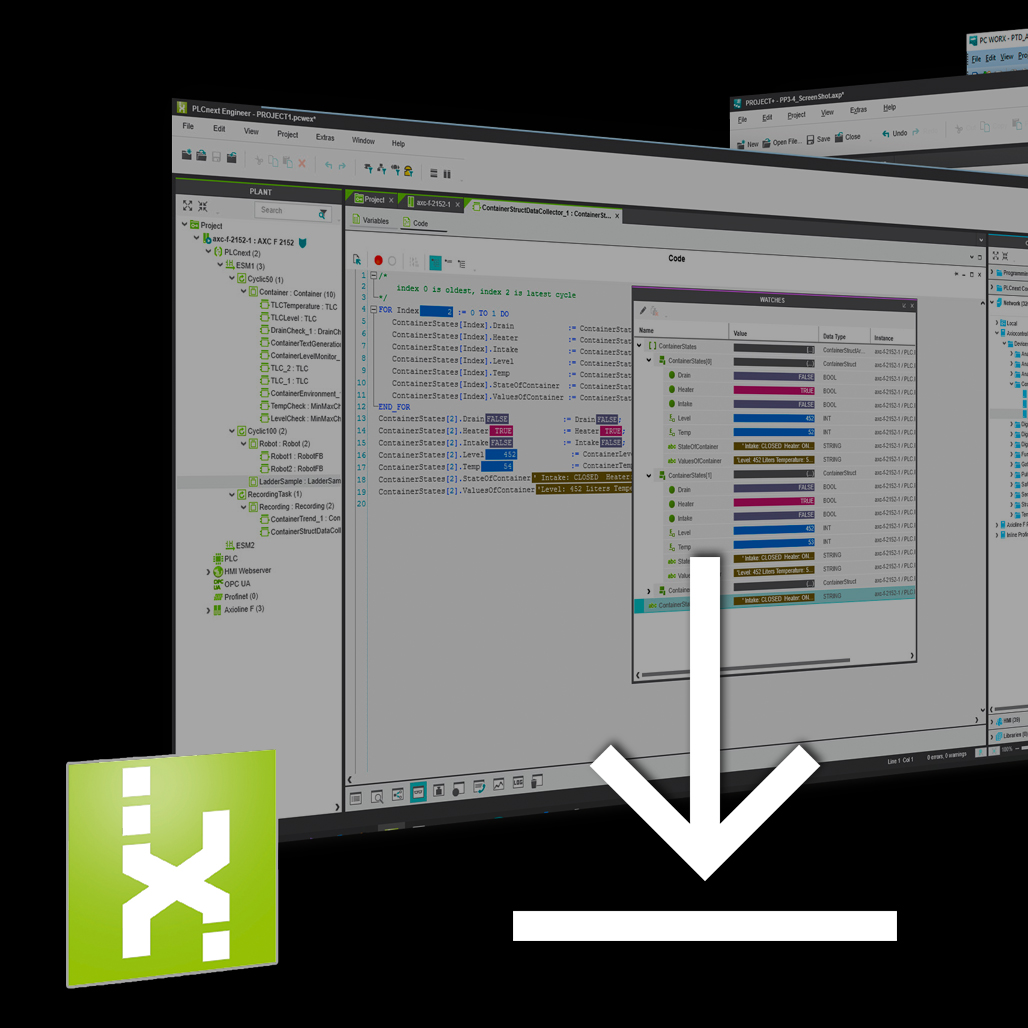 The new Hotfix 1 for PLCnext Engineer 2020.3 is now released and ready to download!
Next to some other minor features, it focused mainly on performance enhancements for online connections and debug mode.
You can update your software now. Please make sure to find the right version which is second in the table.
Here are also the change notes where you can find a complete list with all changes and new features. Note: the file is 6th in the table.
Of course, there are many more things we are planning so stay tuned and look out for the next major update 2020.6 coming mid of July.