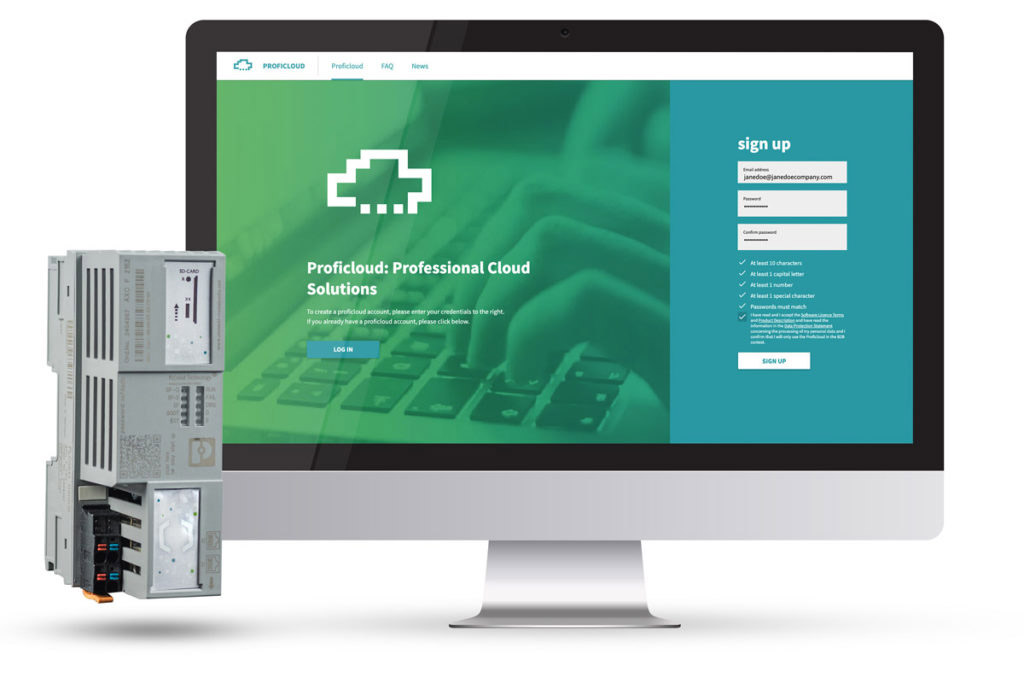 Introducing the new Proficloud next generation: proficloud.io: The Proficloud.io is a newly started Cloud Computing environment by PHOENIX CONTACT, reachable at www.proficloud.io.
The new Proficloud.io was built as a completely new environment based on new architectures and technologies. Users can also use both connections at the same time (Proficloud.net + Proficloud.io) on a controller. Proficloud.io Device Management Service Available from 2020.6 with AXC F 2152 ONLY
The Device Management Service – the new baseline for all Proficloud-compatible devices in the cloud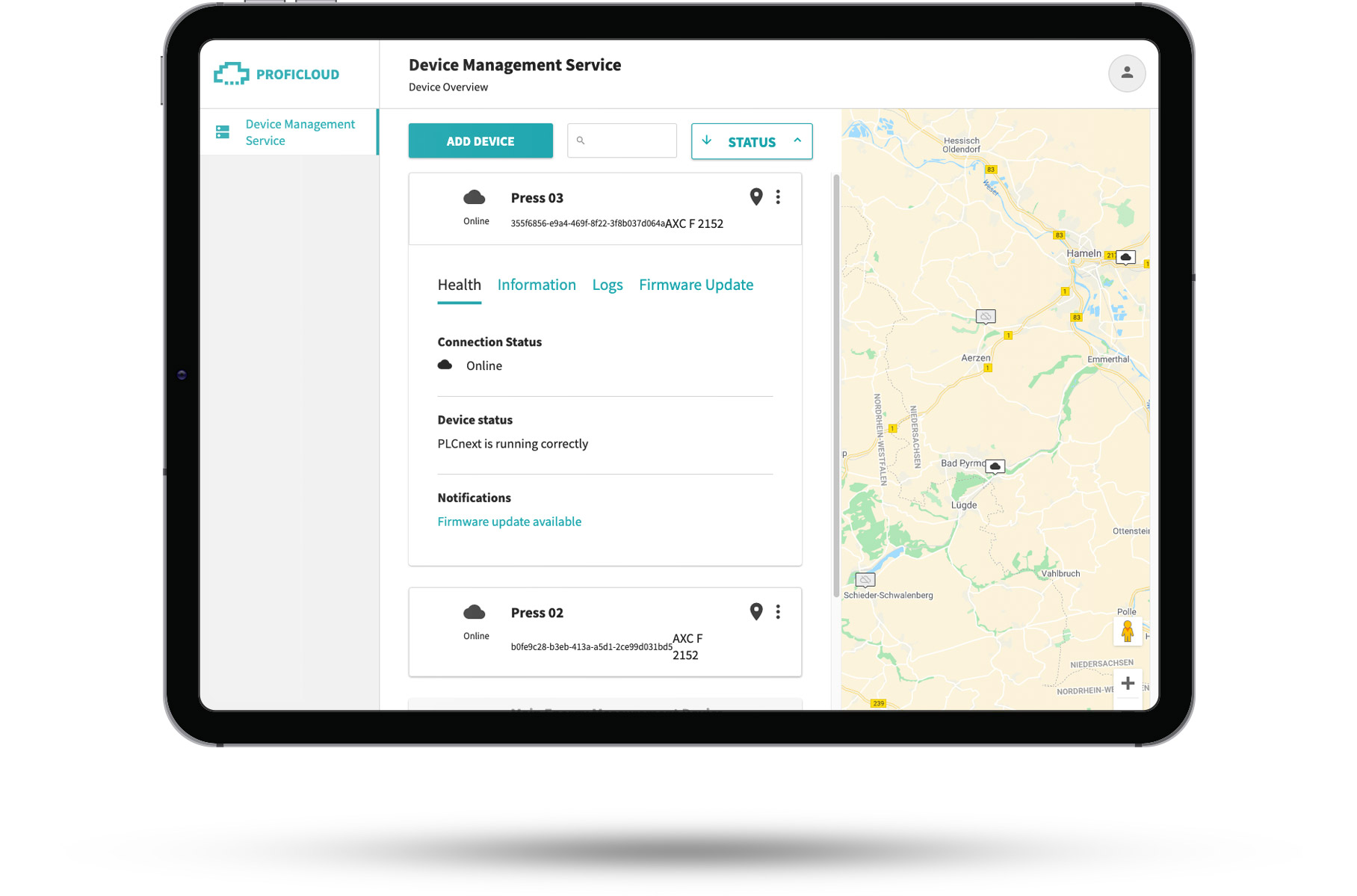 The Device Management Service offers a standardized, application-independent device information in real time on Proficloud. In the digital age for industrial products this is the fulfillment of minimum requirements for smart devices. In this way, health statuses and general information can be called up from anywhere in the world.
Furthermore, the Device Management Service allows you to keep your hardware up to date, so you can be sure that the devices are always provided with the latest firmware security updates. You can quickly and easily get an overview of several locations and plan measures based on Device Management.
The Device Management Service within the Proficloud is free of charge and thus offers a perfect cost/benefit calculation.
Make use of the Proficloud.io with your AXC F 2152 today
What about proficloud.net?
To get more information about proficloud.net and how the AXC F 2152 works with it, check this links:
PLCnext Info Center