Finally it's here: The new manual tome with 699 pages to print out and screenshot stickers to stick them in yourself! Do you want to have it? No? Good, because we have something else for you: The two information platforms about PLCnext Technology and the PLCnext Store at their brand new and comfortable place in the vastness of the internet.
The world of technology is spinning ever faster. Also, the PLCnext Technology with its entire ecosystem never stands still. To ensure that you are always up to date with the latest release, new features and related questions, we have left the traditional information landscape of PDFs. In the PLCnext Info Center at www.plcnext.help, you can now find all the information you need to find your way around the world of PLCnext Technology. And the PLCnext Store also has a new home for everything worth knowing about PLCnext Apps: store.plcnext.help
The Info Centers can also be reached via the PLCnext Community: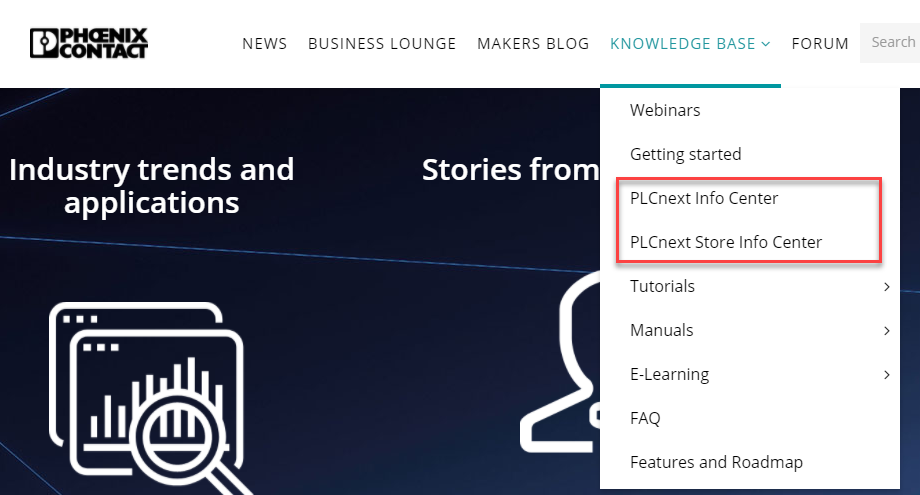 All the information is for YOU and your daily work. Therefore, YOUR opinion is important to us. In a public survey in the PLCnext Community, we would like to know how we can make the Info Centers even better for you. The survey will start shortly. When it's online, you'll find out about it here in the PLCnext Community.
Become a part of the PLCnext Community now. Browse the Info Centers and if you like, share your experiences with us.