Online: installing a chargeable app 
Desktop tools and solutions (in the following referred to as "app" for short) are downloaded directly from the PLCnext Store to your PLCnext Control. Using various parameterization options, you can individually adapt an app to your application.
Note:
 Registering in the
PLCnext Store
as well as downloading and using the offered applications is intended only for persons who act on behalf of a company.
After you have completed the purchase procedure, your licenses are available in your license pool.
This is what a license pool with purchased licenses looks like (example):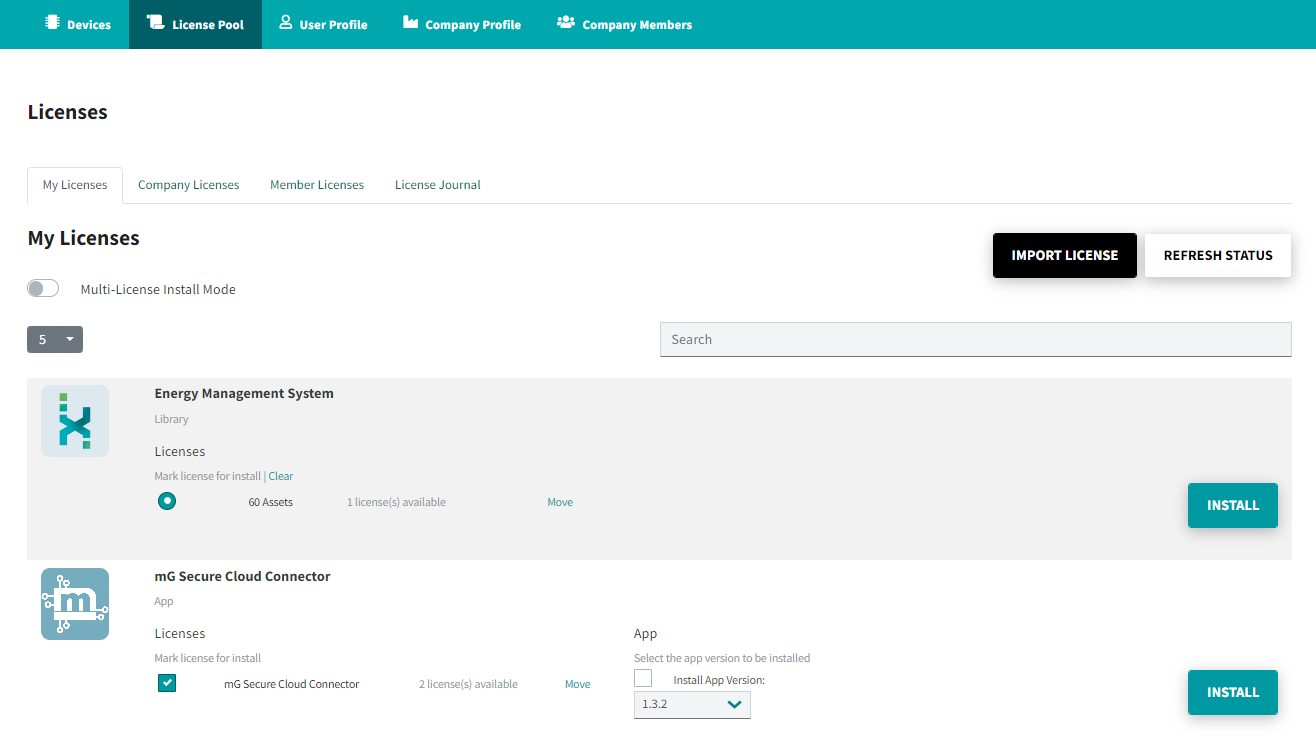 From the license pool you can install the license and the app on your device.
For further information, refer to the topic Installing a license.
Evaluate the app in the

PLCnext Store

after using it.
---
• 
Web browser recommendation:
 

Chrome/Edge 88 or newer
,

Firefox ESR 90 or newer

, 

or Safari
 • 
• Published/reviewed: 
2023-11-17
 •
Revision 14
 •