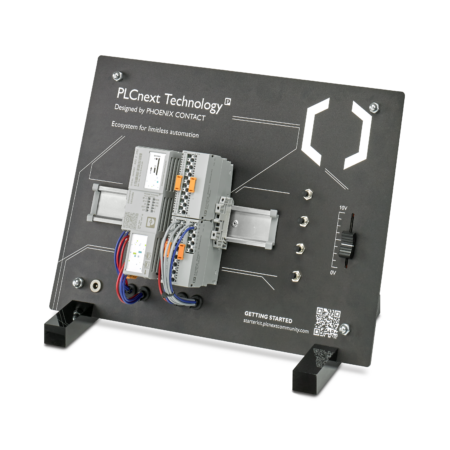 Frequently Asked Questions
All FAQs
How can we help?
PLCs are simple computers that are an essential part of automation in a wide range of industries. While low-cost devices like Arduino and Raspberry Pi have a great number of capabilities, they are not able to replace PLCs in industrial applications. And additional components and man-hours needed to run and set up the Arduino as a PLC will eliminate the cost advantage. Arduino, Raspberry Pi, and similar devices are great tools in the maker movement, but PLCs have the advantage in larger and more complex situations.
The basic Engineer Software is free of charge. All standard functions for your PLCnext Technology project are already included. It is possible to add more functionalities such as Functional Safety Editor as chargeable add-ins.
You can directly go to the PLCnext Store and start your registration process. In this process we will get in touch with you – but feel free to directly contact your local sales subsidiary for more information.
You can connect your PLCnext Control to the cloud of your choice. We directly support our Proficloud, but with apps from the PLCnext Store or your own integration every cloud is possible.
You can find the PLCnext Engineer available for download on our corporate website. Just search for PLCnext Engineer and click on the download section.