PLCnext Control
Discover flexible automation
PLCnext Control​
PLCnext Control are the hardware for the ecosystem PLCnext Technology. They allow to realize automation projects without the limitations of proprietary systems. The PLCs, based on a Linux kernel, are characterized by their real-time capability for IEC 61131-3 as well as for high-level languages such as C/C++ and Matlab®/Simulink®. The patented task handling allows any combination of IEC 61131-3 code, high-level languages and model-based tools in one task. ​
Connect directly to Proficloud or any other cloud and integrate individual cloud services. Use the data from your plant to optimize processes. In this way, you increase the quality of your products, reduce costs and do not have to intervene in running systems. Your data is perfectly protected because PLCnext Control is secure by design according to IEC 62443.​
PLCnext Technology offers scalable controllers with IP20 protection. From modular controllers for basic applications to centrally managed high-performance controllers and PC-based edge devices, this product family always offers a suitable solution for your project. With the modular controllers you are very flexible in your station design. Choose from a wide range of I/Os or expand the functionality of the controller by adding modules on the left-hand side. If you want to implement AI or edge applications, our portfolio also offers optimized hardware for that. New technologies such as OPC UA, TSN and 5G can also be integrated thanks to the open Linux core. Thus, PLCnext Control offers highest future proofness.​
Your advantages​
PLC-typical real-time performance and data consistency, also for high-level languages and model-based code
Open Linux operating system
Limitless adaption capability through quick, simple integration of open source software, apps, and future technologies
Intelligent networking through cloud connection and integration of current and future communication standards
PLCs in different performance classes enable ideal adaptation to your automation task​
Controller
Scaleable performance
Modular controllers with matching I/Os and functional PLC extensions, high performance controllers for extended networks and edge devices for data collection. Scalable hardware for use in a wide range of applications.
PLCnext Control – Small scale
AXC F 1152 – Order No. 1151412
Arm® Cortex® A9 single core, 800 MHz
Up to 8 tasks
Up to 16 PROFINET devices
Up to 63 Axioline I/O modules can be aligned directly
Trusted Platform Module (TPM) for security
M2M system networking with OPC UA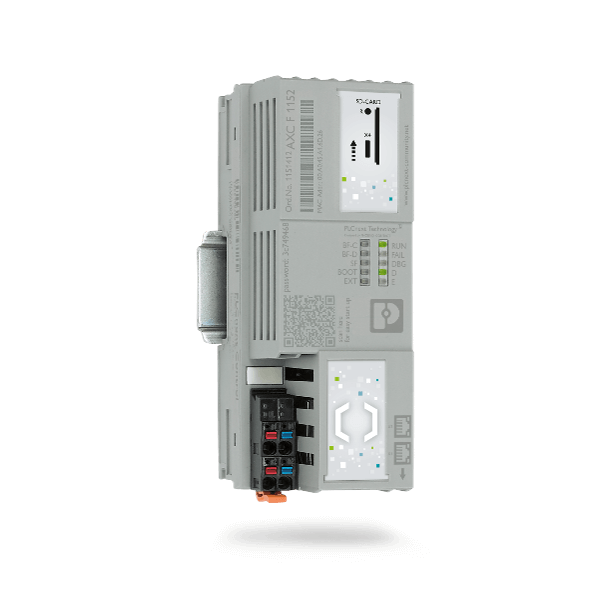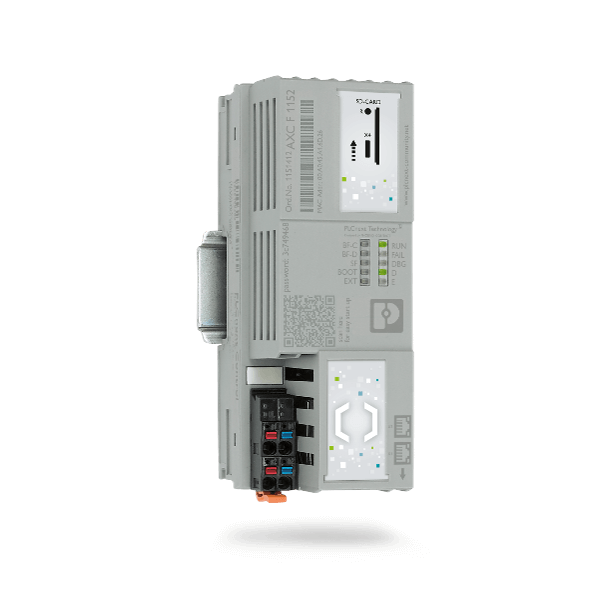 Standard option – PLCnext Control AXC F 2152
Order No. 2404267
Arm® Cortex® A9 dual core, 2x 800 MHz
Up to 32 tasks
Up to 64 PROFINET devices
Up to 63 Axioline I/O modules
Left-alignable interface extension
Trusted Platform Module (TPM) for security
M2M system networking with OPC UA
Higher performance – PLCnext Control AXC F 3152
Order No. 1069208
Intel® Atom™ E3930 dual core, 2x 1.3 GHz
Integrated UPS
Up to 128 PROFINET devices
Ready for time-sensitive networking
Up to 63 Axioline I/O modules
Left-alignable interface extension
Trusted Platform Module (TPM) for security
M2M system networking with OPC UA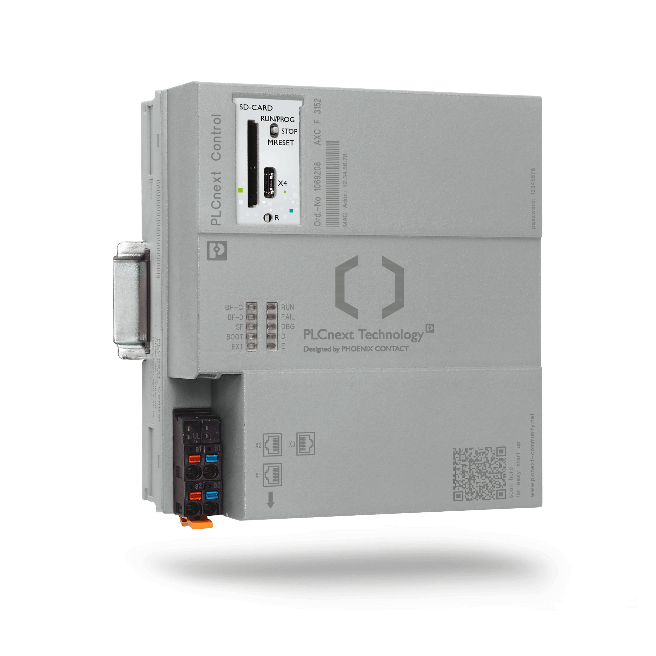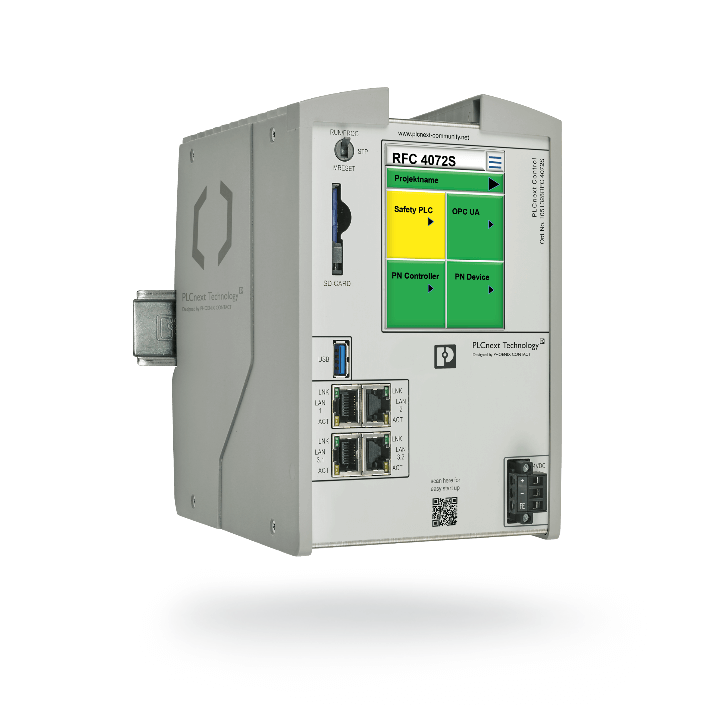 High-performance safety PLC – PLCnext Control RFC 4072S
Order No. 1051328
PROFINET controller and device
Support for PROFIsafe Profile V2.6.1
Standard CPU: Intel® Core™ 5-6300U (dual core, 2.4 GHz)
Safety CPU: 1 x ARM® Cortex® A9, 800 MHz & 1 x ARM® Cortex® A8, 600 MHz
M2M system networking with OPC UA
Standard and safety programming with PLCnext Engineer
High performance & redundancy – PLCnext Control RFC 4072R
Order No. 1136419
Intel i5 6300U 2x 2.4 GHz processor
8 GB DDR 4 dual channel RAM
2 x 1 Gbit, 1 x 100 Mbit switched
Synchronization interface SFP based
Power supply: Dual interface
0°C – 55°C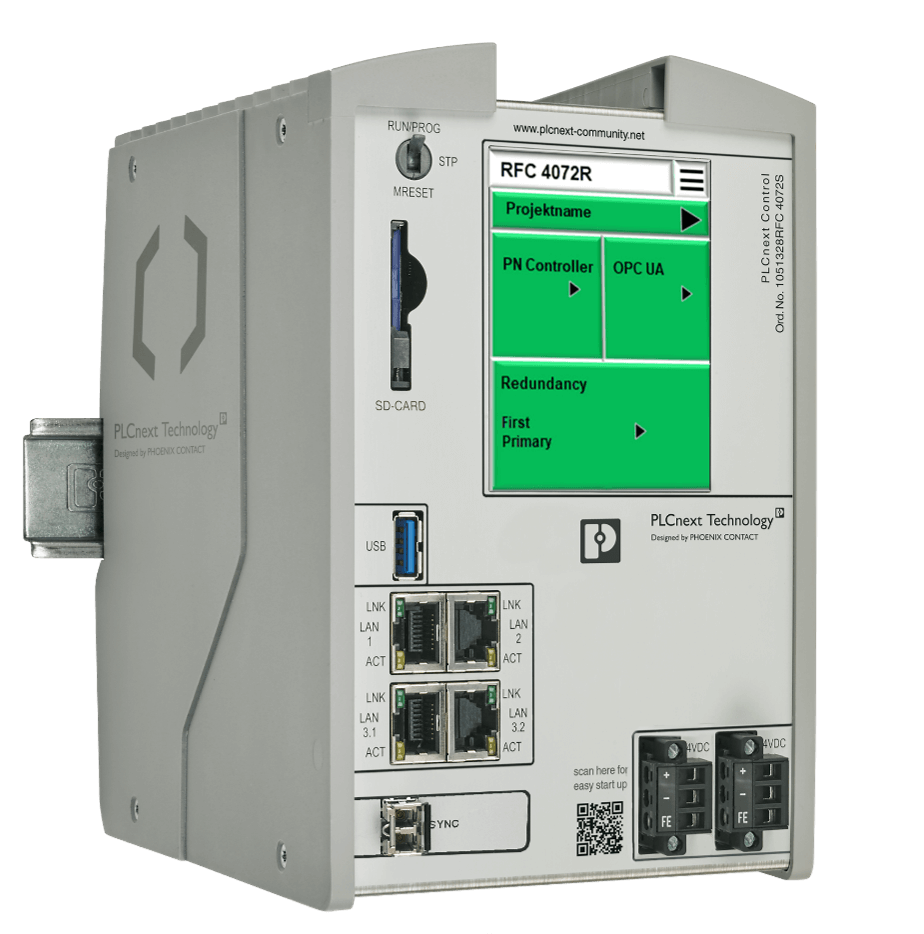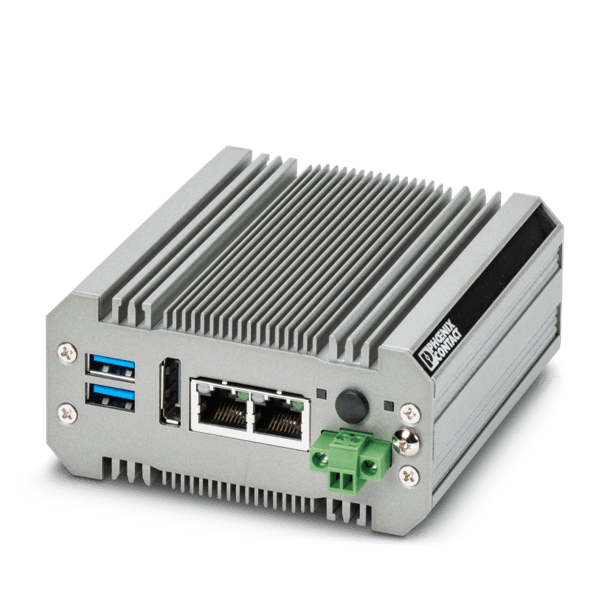 Controller for edge use cases – PLCnext Control EPC 1502
Order No. 1185416
Intel Celeron N3350 (Dual Core)
Working memory: 2 GB RAM
0°C-50°C
Storage: 32 GB eMMC
Approvals: UL, CE
Integrated Wifi
Controller for edge use cases – PLCnext Control EPC 1522
Order No. 1185423
Intel Celeron N3350 (Dual Core)
Working memory: 4 GB RAM
0°C – 50°C
Storage: 32 GB eMMC + 128 GB m.2 SSD
Approvals: UL, CE
Integrated Wifi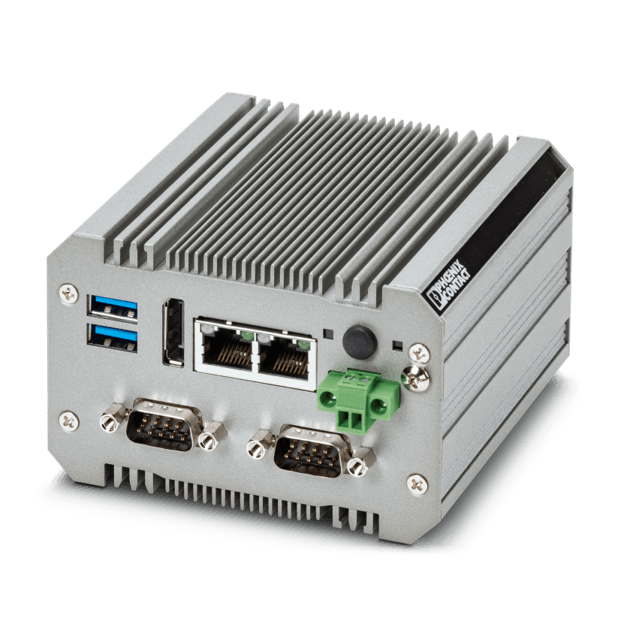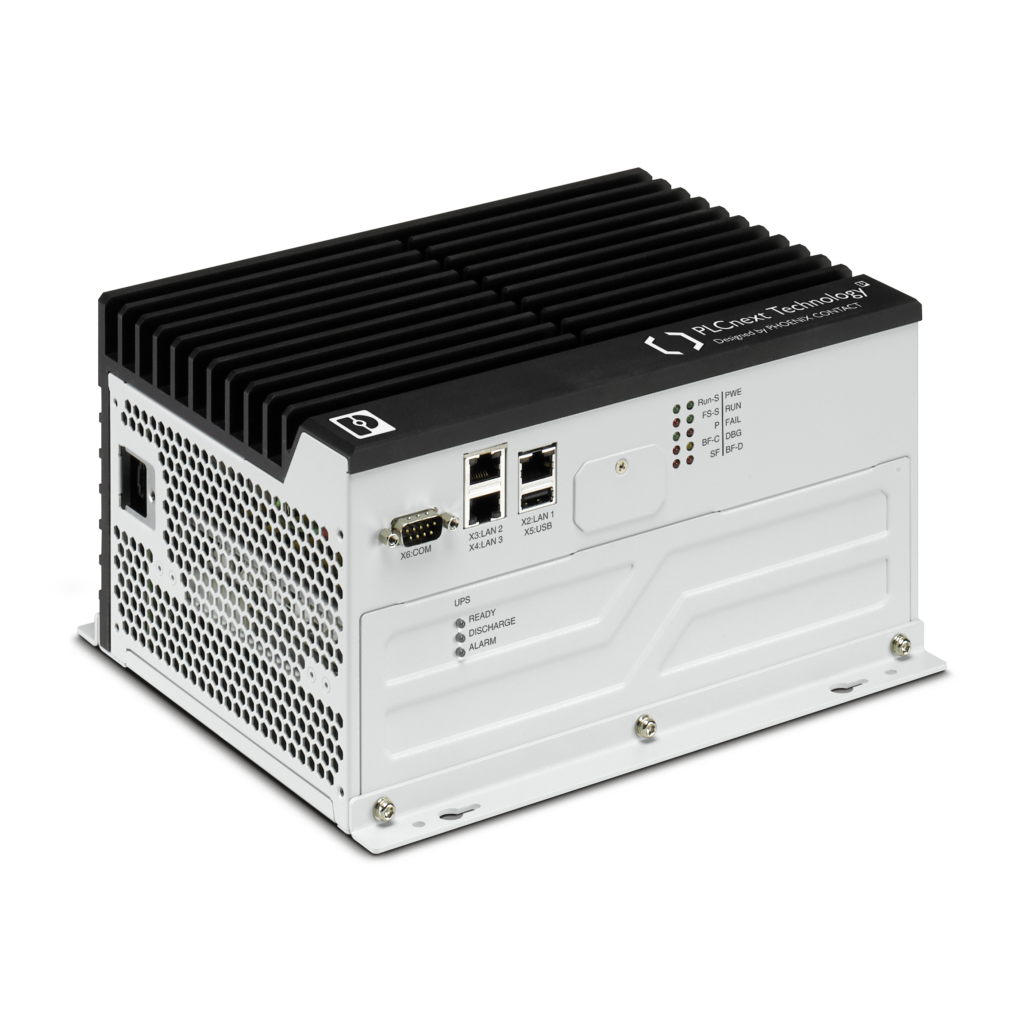 Safety PLC in iPC format – PLCnext Control BPC 9102S
Order No. 1246285
Octa-Core Intel Core™ i7-10700TE
ESM: Eight tasks simultaneously executed
-20°C – 60°C (without optional fan)
MTBF: 10 years without fan (25 years with optional fan)
Vibration: Extended (3G)
TSN ready
PLCnext Technology Starterkit
Order No. 1188165
Do you want to try out the operation, handling, and performance of PLCnext Technology in a small-scale application first? This starterkit includes:
PLCnext Control AXC F 2152
Axioline Smart Elements: digital input, digital output, analog voltage input 0-10V
24V power supply unit
Space for extensions on DIN rail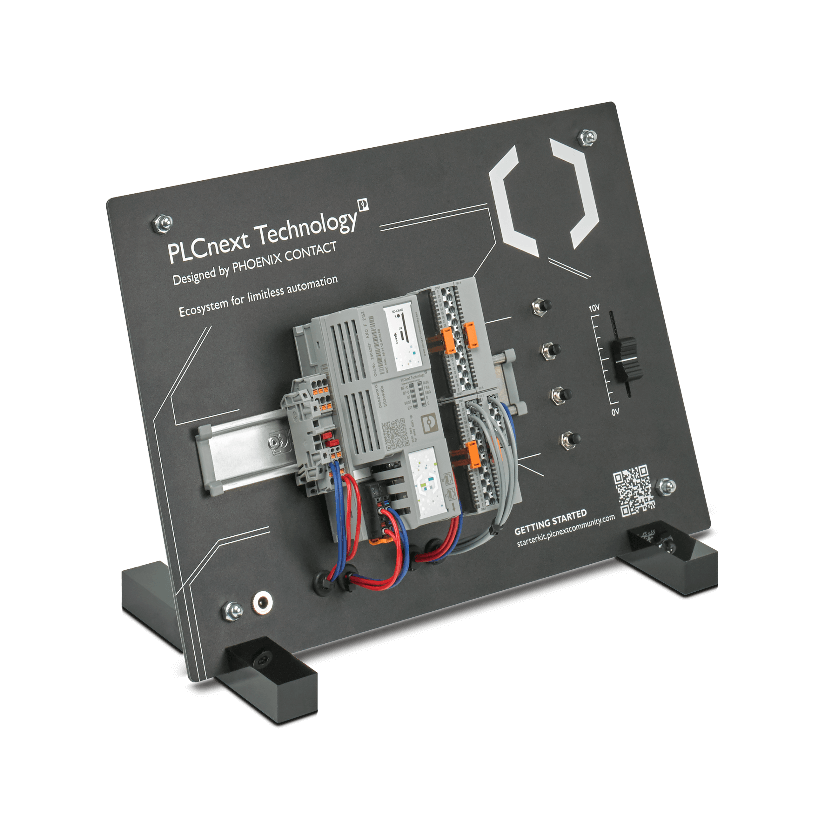 PLC function extension
Function extension on the left side of your controller
The PLCnext Control AXC F 2152 and AXC F 3152 can be functionally extended thanks to extra modules that can be added to the left of the controller. Perform AI or machine learning tasks, use an additional Ethernet interface or transform your PLCnext Control into a safety controller for safe applications up to SIL 3. Connect up to three modules to your PLC with an additional extension module and use more than one function extension. In addition, an INTERBUS and PROFIBUS master is available with which you can integrate INTERBUS or PROFIBUS remote bus devices into the station.
​
Machine learning – AXC F XT ML 1000
Order No. 1259849
Google Edge TPU ML accelerator
4 trillion operations per second (TOPS)
PCIe Gen2 4 Gbit/s
Standardized interpreters: TensorFlow Lite or AutoML
Edge-AI: No detours via external networks
-20°C – 55°
Add safety functionalty – AXC F XT SPLC 1000
Order No. 1159811
2x Cortex M4
Up to 32 PROFIsafe devices
-25°C – 60°
Width: 45mm
Approvals: UL, CUL, etc.
Reloadable C functions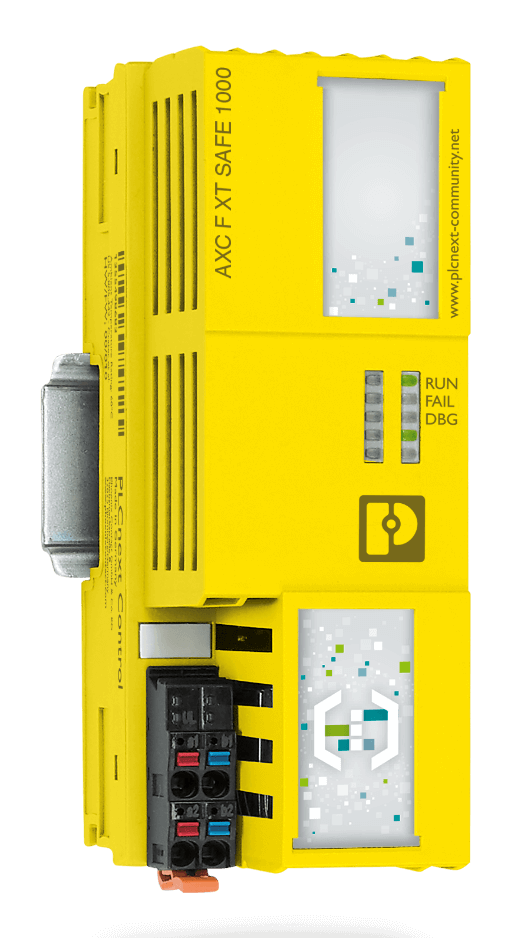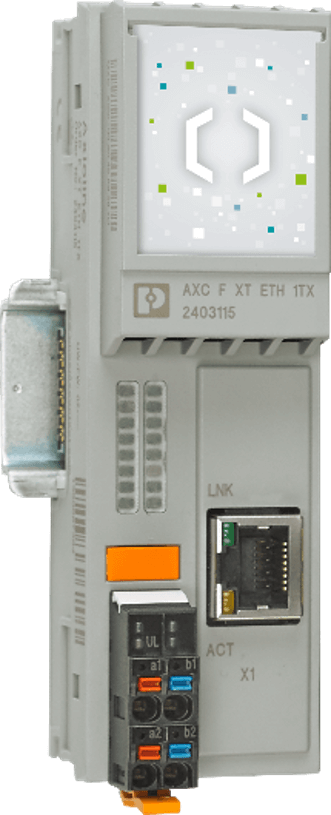 Use an additional Ethernet port – AXC F XT ETH 1TX
Order No. 2403115
Additional 1Gbit MAC interface
-25°C up to 60°C
Profinet control capability
Security due to separated interfaces
Approvals
UL (Hazloc), CUL
DNV/GL, LR, BV, ABS, …
IEC Ex, ATEX
Order No. 2403018
Additional INTERBUS master
Up to 512 devices, up to 255 remote devices, up to 126 PCP devices
Up to 16 remote bus levels
4096 bit process data  
Auto detection for 500 kBit and 2 Mbit
Ideal for retrofit applications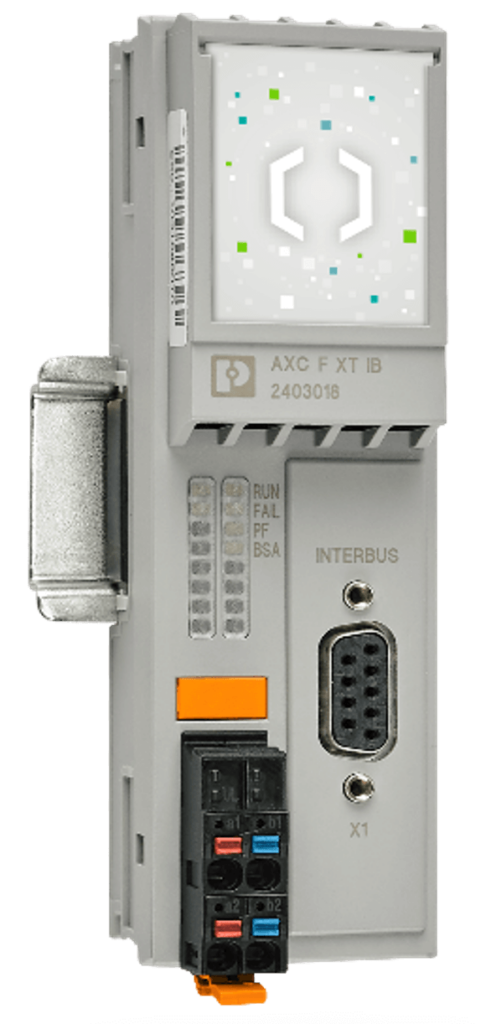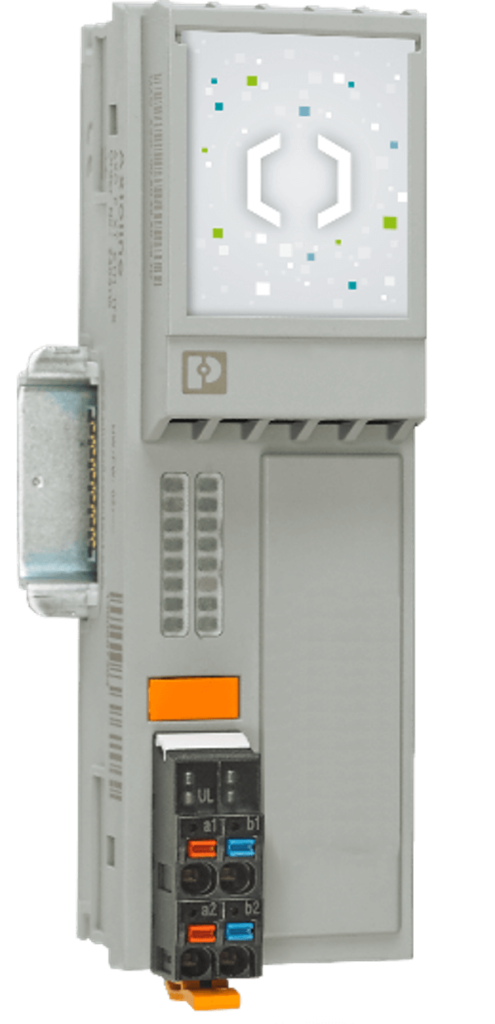 Add even more extra PLC functions – AXC F XT EXP
Order No. 1139999
PCIe extension unit
Left side extension for up to three more devices
Standard PCIe Gen 2 Interface
Transfer rate: 0,5 GByte/s (4 GBit/s)
-25°C – 60°C
Approvals
UL (Hazloc), CUL
IEC Ex / ATEX
DNV/GL, LR, BV, ABS, Rina, KR
Communication via Profibus – AXC F XT PB
Order No. 1091657
Additional PROFIBUS master
Up to 125 supported devices
Protocols DP-V0 and DP-V1
Process data max. 488 bytes (244 bytes IN / 244 bytes OUT)
Baudrate: 9,6 Kbit/s…12 Mbit/s
-25°C – 60°C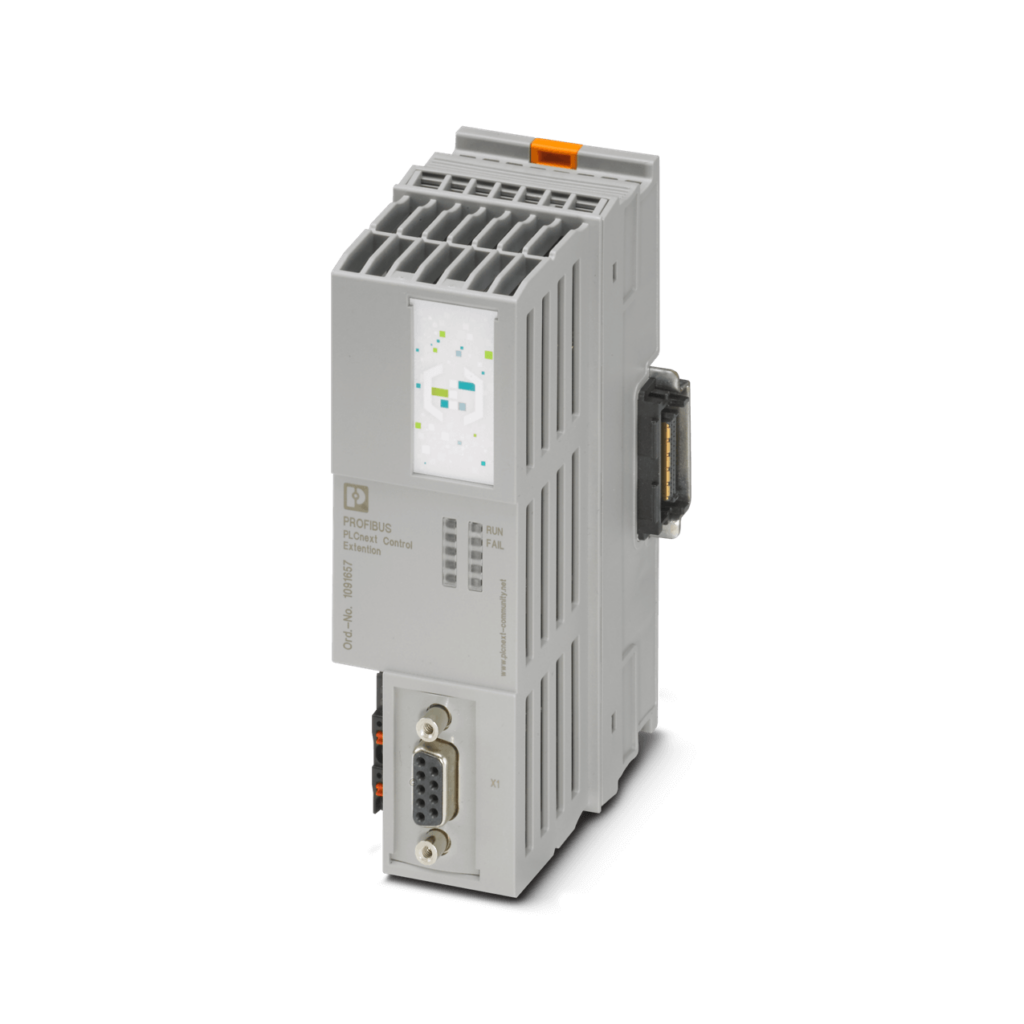 I/O-Systems
Precisely fitting the design of your automation system
due to a highly modular hardware
With the modular PLCnext Control AXC F 1152, AXC F 2152, and AXC F 3152 you are very flexible in your station design. Choose from a wide range of I/Os which are designed to your needs. Phoenix Contact offers Axioline Smart Elements with a most compact design and flexible slot selection. Or use robust I/Os of the Axioline F product range for harsh environments. You can even combine both I/O families with up to 63 I/O modules.
More space for you creativity
The amount of space needed for components installed in the control cabinet is becoming increasingly important. With the growing modularization of machinery, the use of the traditional control cabinet is declining. Instead, the devices are installed in small control cabinets that are integrated into the relevant machine modules. With PLCnext Control and Axioline Smart Elements you can achieve a high degree of flexibility with respect to the station structure and a wide range of function modules.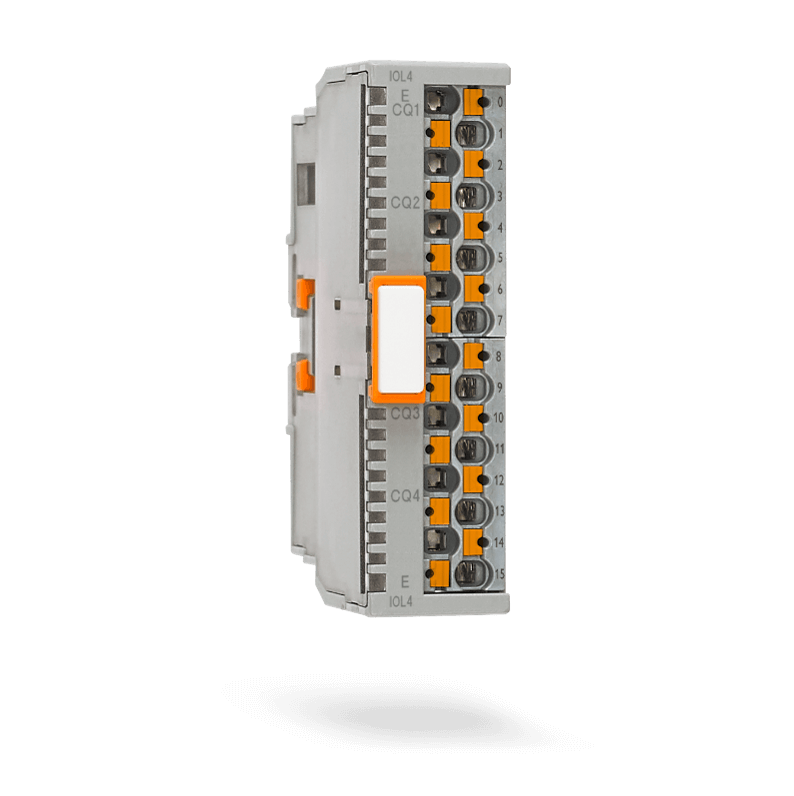 I/O modules Axioline Smart Elements
8 or 16 connection points
Small footprint of 15 mm x 62 mm
Easy handling: tool-free unlock mechanism reduces installation efforts
-25°C – 60°C
Perfectly integrated in PLCnext Engineer
Robust and intrinsically safe
Some industries – like marine, offshore, and the process industry – have special requirements for the PLCnext Control station. The digitalization of ships in all service life phases requires new technologies and solutions that meet future requirements to operate ships more efficiently and digitally. In addition to standard signals – such as analog and digital signals – maritime and offshore applications also involve special types of data protocols which must be incorporated and processed. On the other hand, in the field of process technology and process engineering, system availability, modularization, and digitalization are key. With PLCnext Control and Axioline F you can chose the best matching hardware – even for harsh conditions.
I/O modules Axioline F
High speed localbus
Very robust housing concept
Numerous approvals
Pluggable connectors with multiconductor connection
Protocols DP-V0 and DP-V1
Partly for use in EX zone 2 installations
-25°C up to 60°C ( -40°C up to 70°C (XC) )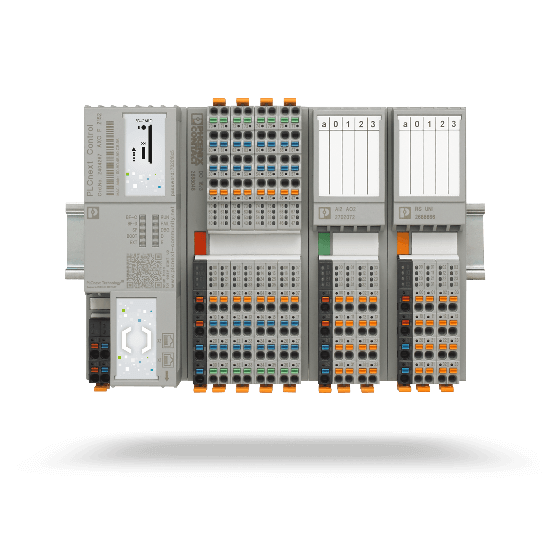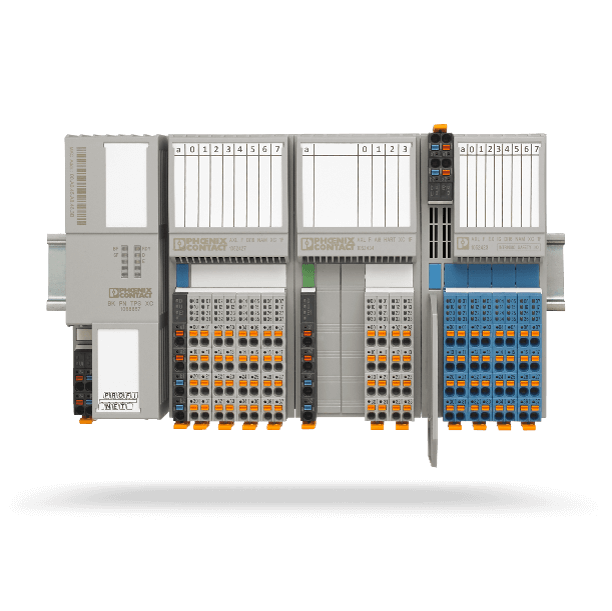 Reuse your legacy Inline station
We have to adjust faster and faster to new technologies, including technologies that are considered futuristic even by today's standards. But why throw away an entire automation station if you can easily adapt it to future technologies?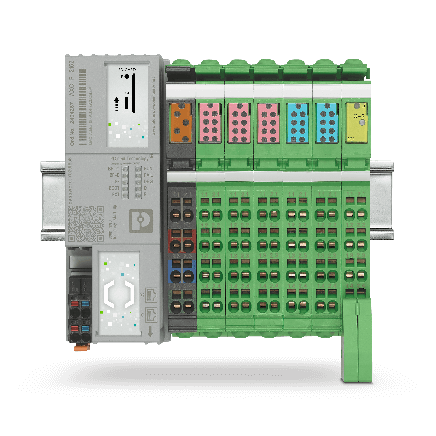 Update your Inline station – AXC F IL ADAPT
Order No. 1020304
Connector for 63 Inline I/Os
24 PCP Devices can be used
4096 Bit Input / Output Data
20 mA current consumption
Degree of protection IP20
Approval: – UL, CUL – DNV/GL, LR, BV, ABS, Rina, KR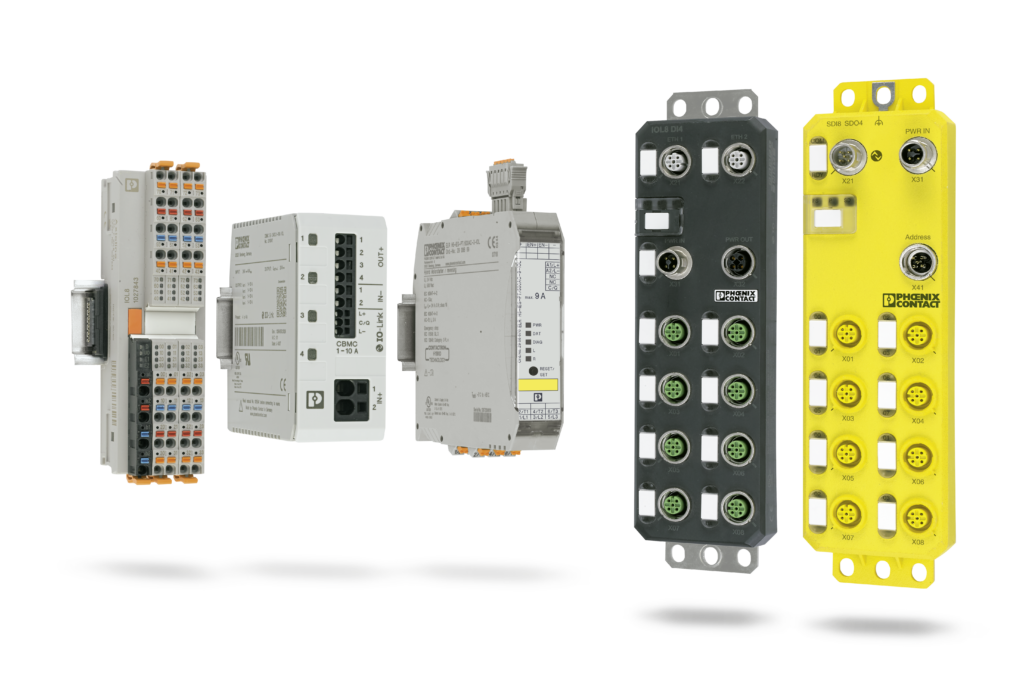 IO-Link
IO-Link is currently the fastest-growing communication standard in the field of industrial automation. The reason behind this dynamic growth is that it is standardized, open, and cost-effective. To this end, PHOENIX CONTACT offers a comprehensive IP20 and IP67 portfolio of IO-Link masters, IO-Link devices, cabling, and software which is also integrated in the PLCnext ecosystem. PLCnext Engineer offers comfortable parametrization of IO-Link devices. You can therefore ensure consistent communication all the way to the field level.
Supported communication protocols
Two options are already available as fieldbus protocols: Profinet and EIP (Adapter Class).
Further fieldbus protocols, e.g. Interbus, Profibus, or CAN can be realized by adding appropriate hardware components. Also these common Ethernet protocols are available: HTTP, HTTPS, SFTP, SNTP, IPsec, syslog and OPC UA. Additionally, you can easily add missing Ethernet protocols due to the open architecture of PLCnext Control. What makes PLCnext Control unique is that further function blocks can be reloaded via the PLCnext Store which is accessible to every user. Via the PLCnext Store you can download ready-made solutions or extensions of the controller or add them yourself. Examples are: MQTT, Codesys, Modbus TCP and libraries for ready-made industrial solutions. On top of that, additional runtimes can be replicated via IEC 61131 or even integrated in the firmware. You can also realize that with software from external companies. The open architecture of PLCnext Technology makes it possible.
What's next?
PLCnext Control and Extensions
AXC F XT SPLC 3000 
Left-alignable Safety PLC extension module; communicates with up to 300 PROFIsafe devices via PROFINET or Axioline, while the integrated F-Device instance enables networking to a higher-level PROFIsafe controller
PLCnext Runtime
OPC UA PubSub with integrated support for security
Supports SPLC 3000
Extended diagnostics in the Web-based Management (WBM)
Retain for PLCnext function extensions and apps
IPsec configuration via WBM
OPC UA software update for Axioline stations
Kernel update to 5.14 or higher
OPC UA Client basic implementation