PLCnext Engineer
Speed up your application process​
PLCnext Engineer is the engineering tool for your PLCnext project. By combining all the essential functions for the engineering process in one software package, the flexible engineering tool is more than an all-in-one tool for conventional programming. ​
configuration, 
programming according to IEC 61131-3, 
​​Safety programming and configuration​
visualization and​
diagnostics. 
With PLCnext Engineer you can easily configure your PROFINET networks, integrate high level language programs or MATLAB® Simulink® models and commission and manage them on a PLCnext Control.​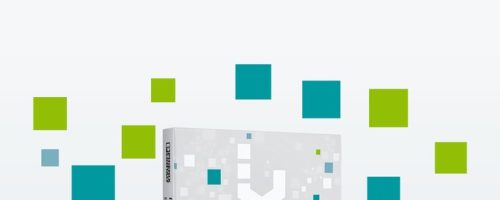 Free download
Download the free version or add even more functions and interfaces with optional add-ins. ​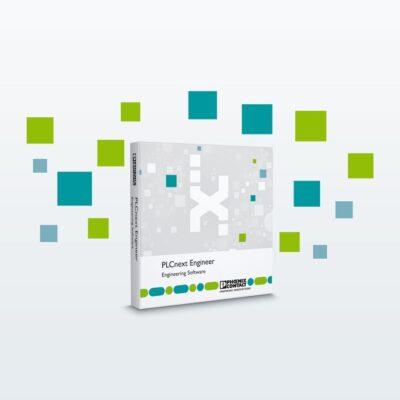 Your benefits
Flexible expansions for full individuality
Adapt the free basic version to your application needs.
Additional function add-ins allow for increased functional scope. Safety solutions, a MATLAB®/Simulink® Viewer or a visualization generator can be easily integrated into the engineering platform.
Accelerate your application development by using ready-made solutions and software modules from the PLCnext Store.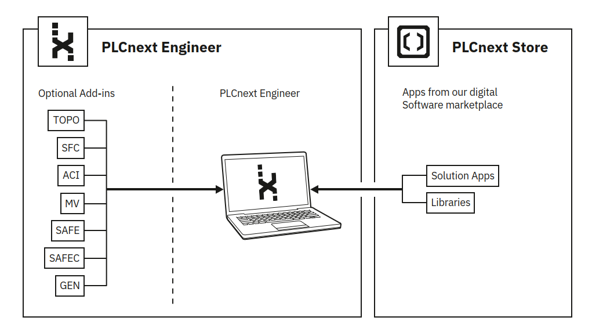 For more information on available add-ins please visit our website.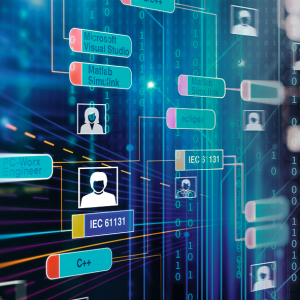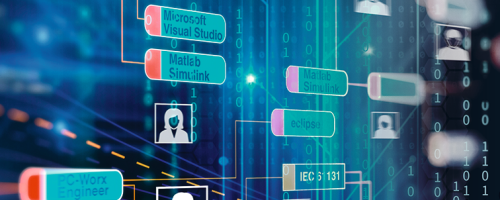 Free choice of language and tools
PLCnext Engineer offers intuitive programming according to IEC 61131-3 and supports the following languages:
Structured Text,
Ladder Diagram,
Function Block Diagram,
Sequential Function Chart
For graphical programming languages, you can choose between network-oriented or free graphical programming, and mix the different languages within program organization units.
Convenient configuration
PLCnext Engineer provides convenient handling when connecting high-level language programs and the standard automation. ​

You can easily configure your PROFINET networks, run high-level language programs or MATLAB®/Simulink® models, and start up and manage these on a PLCnext Control. You can link all variables and interfaces via the data lists, for example, in order to directly connect physical inputs and outputs to high-level language code and to exchange data. ​

As a result, the startup and maintenance of highly complex systems without any IEC 61131-3 code is also greatly simplified with PLCnext Engineer.
Discover our highlights​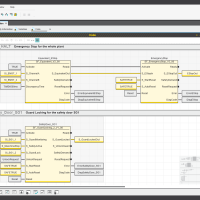 Safety Programming​
Safe programming in PLCnext Technology has been developed in accordance with IEC 61508 and is certified by TÜV Rheinland. Network-oriented editors allow you to use function block diagrams or ladder diagrams as a limited variability language (LVL), and to combine the two. A verification function can be used to protect individual safety functions. A safe semantic code analysis system constantly runs in the background while code is being entered. It assists the user in positioning safety-related or standard signals and blocks.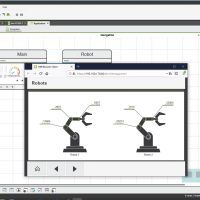 Web-based visualization
PLCnext Engineer has been optimized for creating modern visualization solutions. Operating concepts that are already familiar from other editors make it easier to get started. With respect to the technology, the visualization integrated into PLCnext Engineer is based on open standards such as HTML5 and JavaScript. No web design skills are required, the software offers numerous symbols and templates, and can be extended as needed to suit your needs.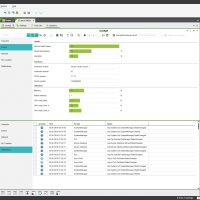 Diagnostics of the overall system
From the central controller cockpit, users can determine the overall status of their application. They can determine whether enough resources are available, or whether limits have already been exceeded.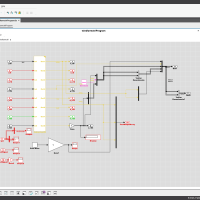 Viewer for MATLAB®/Simulink®​
The MATLAB<sup>®</sup>/Simulink<sup>®​</sup> extension module gives you the option of using graphical blocks for modeling. This allows complex mechanical, electrical or mechatronic systems to be clearly visualized. Prototypes can be developed quickly and cost-effectively because simultaneous simulation and verification are possible. To get a graphical representation of the model directly in the engineering interface of PLCnext Engineer for a general overview, you can use the Viewer add-in for Simulink. ​
PLCnext Info Center
Any questions left?
In the PLCnext Info Center you see how to get started with PLCnext Engineer. The PLCnext Info Center gives information to all relevant topics related to your engineering projects with PLCnext Engineer, and to other components of the PLCnext Technology ecosystem.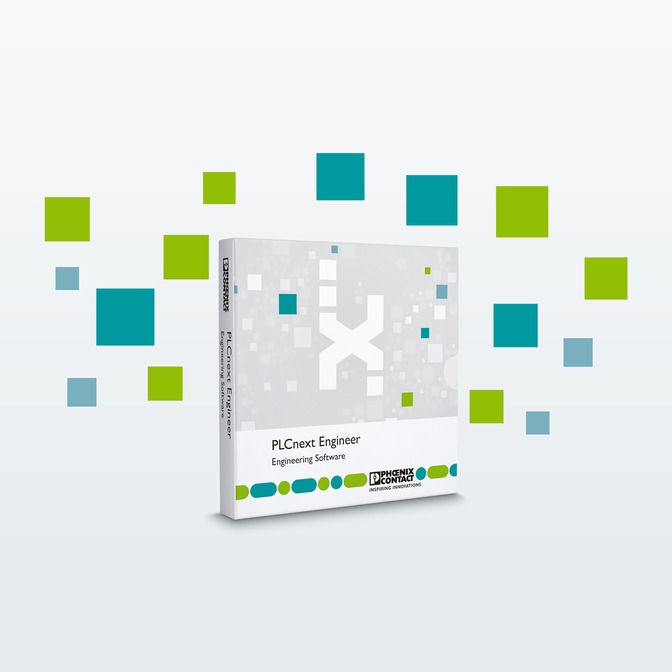 The starter kit
Getting Started
What are you waiting for? Get your free version of PLCnext Engineer and start your first project!