THE STARTERKIT
Getting started and enhance your automation thinking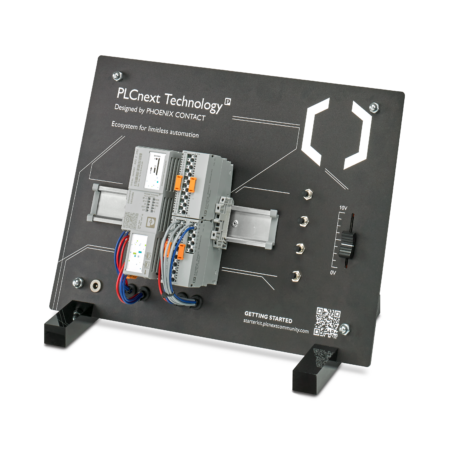 Enter the open world of PLCnext Technology and let yourself be inspired by the functionality, the operation and the extraordinary performance! Enjoy and happy coding!
unboxing
What comes with the Starter Kit?
With this PLCnext Technology Starter Kit you can try out the operating principle, handling, and high performance of PLCnext Technology in a small-scale application. The application includes a PLCnext Control AXC F 2152 and a backplane with four Axioline Smart Elements. This station can be extended to your needs if you wish.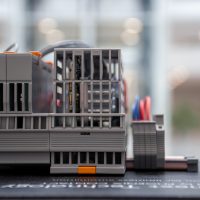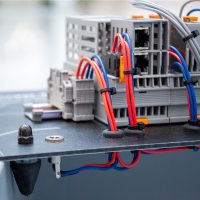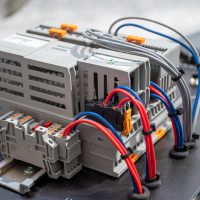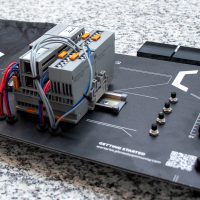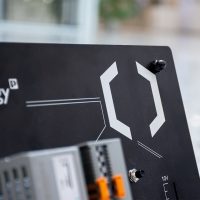 The Starterkit is designed to allow for an easy, convenient and cost effective start of your projects. It includes:
Board

PLCnext Control AXC F 2152
Axiolline F Backplate
4x Axioline Smart Elements

Power supply unit (incl. country plug)
Patch cable
Sliding potentiometer
Push buttons
Stickers
Welcome card
Feet
Unboxing with Realpars
The PLC experts at Realpars love PLCnext and our Starter Kit. To highlight this, they have created a short "unboxing" video with a full discussion of the Starter Kit hardware.
First steps tutorial
Start with your first project
Automate a coffee machine!
This guide will help you get your hardware all set up, download and install PLCnext Engineer, and start with your first sample project which is to automate a coffee machine.
And who doesn't like coffee, right?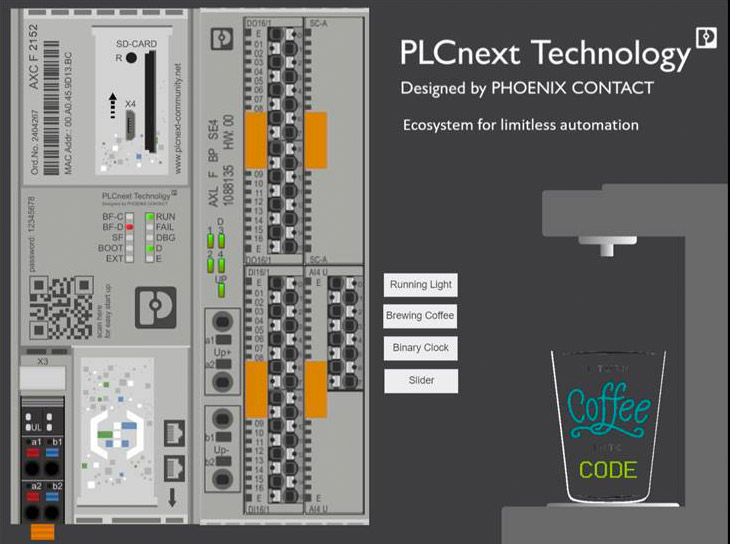 Our community
Join the PLCnext Community for more project inspirations
Read about user stopies, get help getting started, talk to follow PLCnextlers and our experts or just exchange ideas.