We let our customers talk – Learn more about how Reisenbauer uses the open PLCnext Control as a hardware platform for their own runtime and software solution. The software solution is used for remote maintenance/monitoring e.g. for mobile ice rinks or smarte billboards.
Let's talk about it with Stefan Reisenbauer (Reisenbauer) and Martin Höbarth (Phoenix Contact). 
Join the livestream and ask your question now in the comments below – your question could be the one to be answered live!
Please note, that this livestream will be in German. We will make subtitles available shortly afterwards.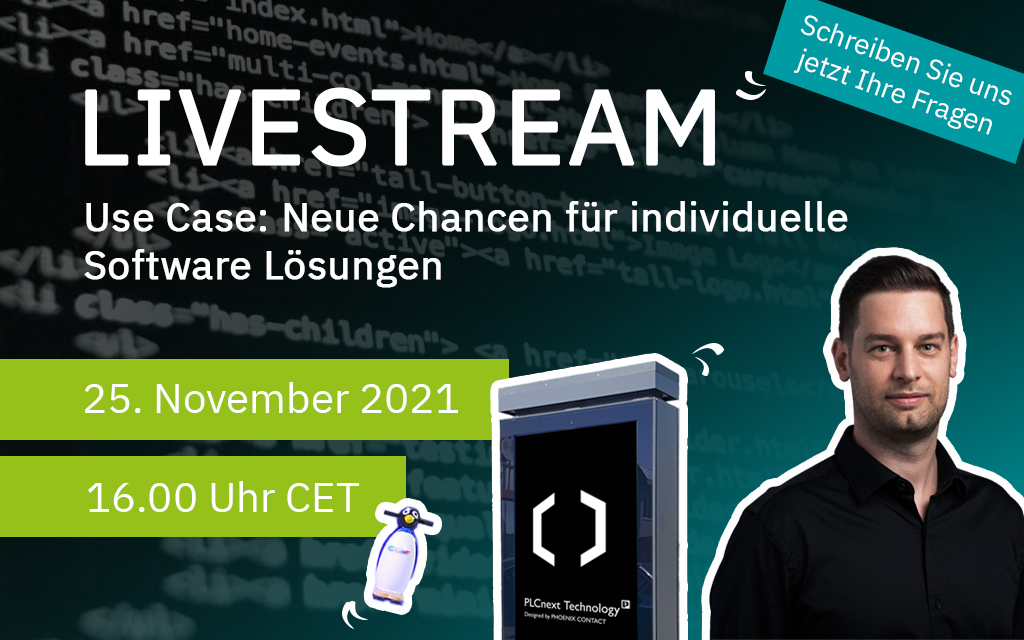 YouTube Livestream:
Enhancing your individual software solution
4:00 pm (CET)