Experience how codecentric realizes people detection and distance measuring in real-time by using artificial intelligence and PLCnext Technology. Keep your distance! Not only important in the new "normal", but also in dangerous work areas or to protect museum exhibits. Deep learning methods and TensorFlow were used on a Coral Edge TPU for this challenge.
Let's talk about it with Dr. Maike Wocken, Mark Keinhörster (both codecentic) and Arno Martin Fast (Phoenix Contact). 
Join the livestream and ask your question now in the comments below – your question could be the one to be answered live!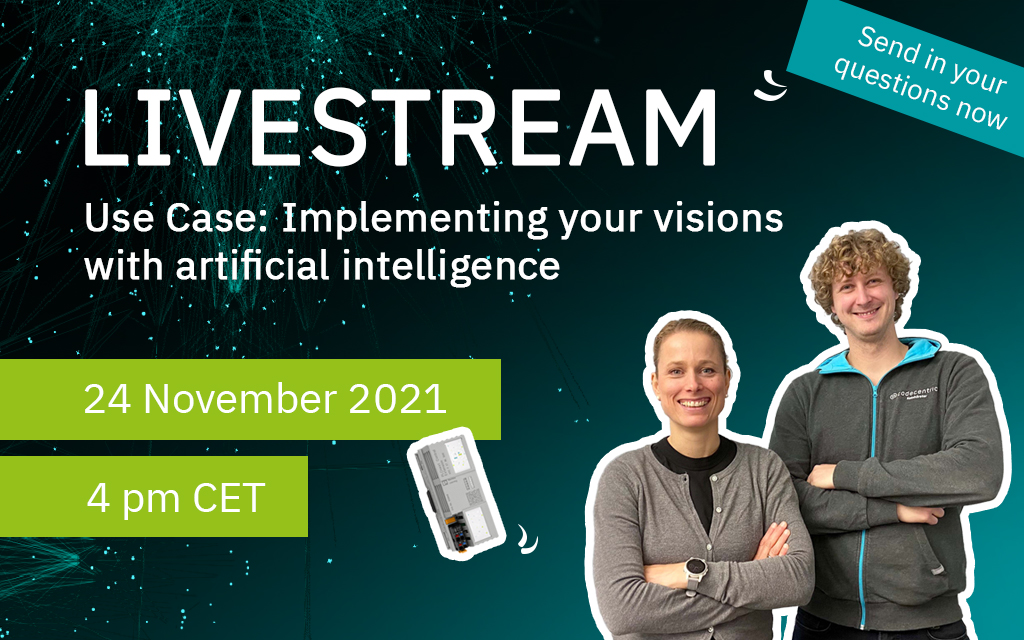 YouTube Livestream:
Implementing your visions with artificial integillence
4:00 pm (CET)