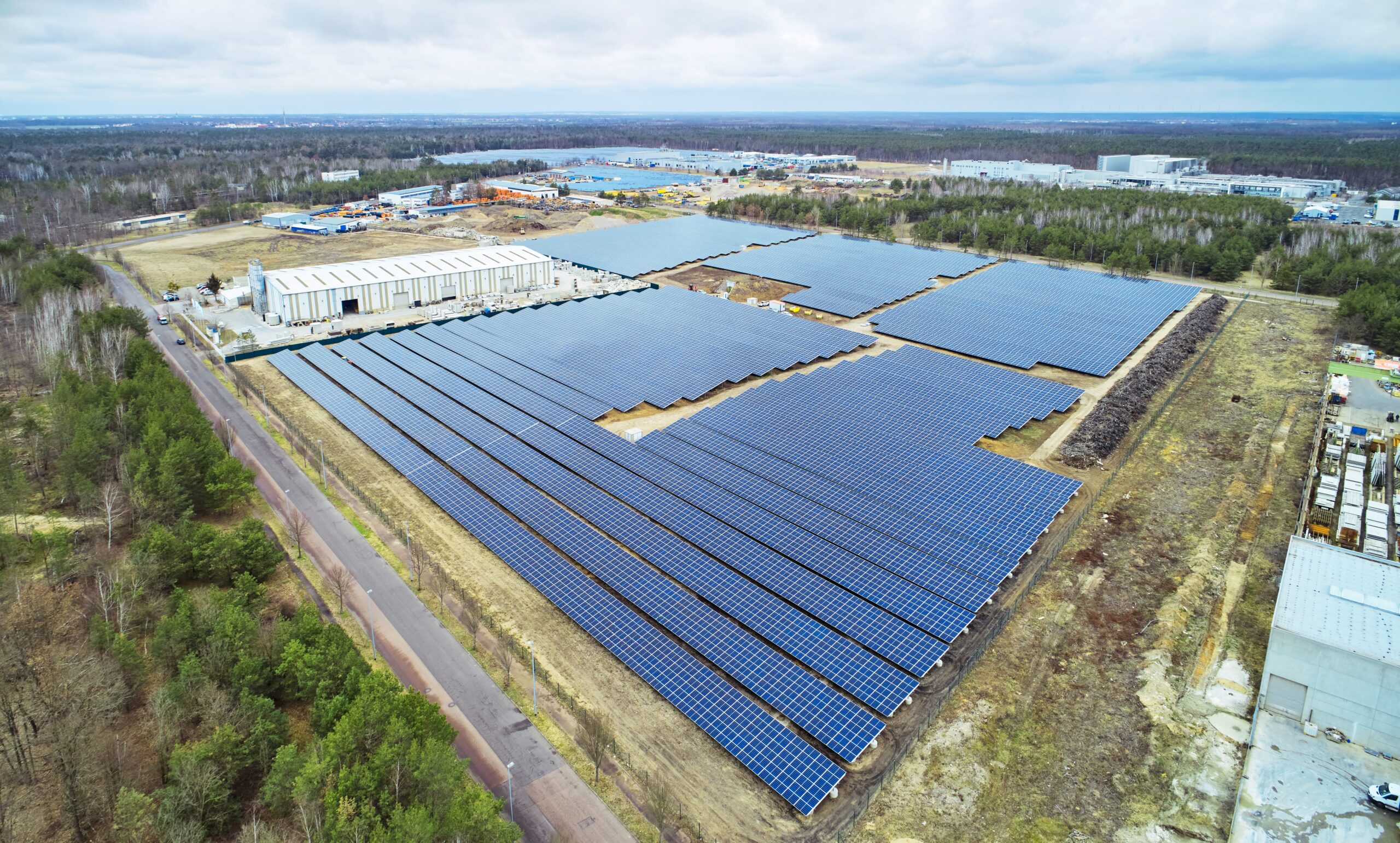 Renewable energy is one of the hottest topics today … and most definitely in the future. Due to the dramatic increase in prices for all fossil fuels and energy sources, more and more countries and communities as well as companies and private households are shifting their energy consumption habits but also their supply decisions towards sustainable sources. Thus, the demand for wind, water, and solar power is growing at a rapid pace. And along with it the demand for reliable hardware, software, and service providers. The German company ASG Engineering has been offering state-of-the-art solar energy products and services since 2007. The company supplies its customers with everything from photovoltaics components to all necessary software applications to consulting and operations services.
The challenge: dissipation loss in a solar park

A 10-megawatt solar park built by ASG Engineering in northern Germany was facing a major challenge: The network connection point is located approximately 3 kilometers away from the park. To bridge this gap, an underground cable was put in place. That is of course not ideal for the dissipation rate of the solar park. Especially at night, when there is no sunlight to produce energy. To minimize the capacitive dissipation loss and to keep the feed running smoothly even during nighttime, the operator of the solar park had to purchase idle power from third-party suppliers. This not only meant wasting valuable energy resources just to maintain the operation of the park running but also spending considerable amounts of money unnecessarily.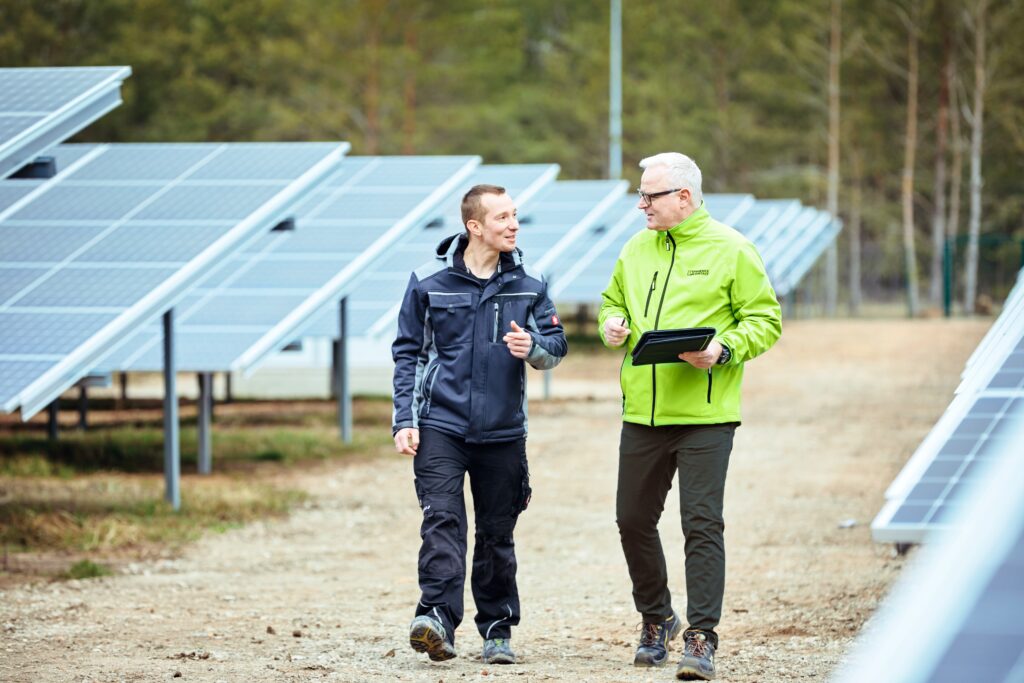 The solution: creating a highly innovative feed-in controlle

ASG Engineering approached Phoenix Contact to support them in finding a way to help save energy and reduce costs. In a joint engineering effort, an intelligent holistic grid-compliant solution was developed and implemented. The solution is based on PLCnext Technology and might ultimately revolutionize the way modern solar parks are being operated, as it optimizes the control of blind power in photovoltaic plants. This innovative control feature is called Q@Night and modifies the highly flexible PLCnext Control through a tailor-made software solution now available in the PLCnext Store. Q@Night enables classic PLCnext Control units to function as a feed-in controller. It is approved according to the demanding German industry standard VDE-AR-N 4110/4120 and thus officially certified for usage in decentralized medium and high voltage grids. Additional international certifications will be available soon. Q@Night was created by applying MATLAB Simulink modeling and development software via the PLCnext Engineer surface to take full advantage of the highly flexible adjustment characteristics of PLCnext Control. In combination with the Axioline F I/O-modules it provides a highly reliable and fail-safe layout, which is especially suitable for large solar parks including many solar panels. In this case the Q@Night control function has contributed to saving a substantial amount of energy while reducing the operating costs of the solar park significantly.
Phoenix Contact: all-in-one solution provider

Each solar park is different and requires an individual approach regarding the setup of hardware components and software applications to achieve not only the highest level of efficiency but also usability. ASG Engineering appreciated the fact that the photovoltaics specialists at Phoenix Contact were able to develop a tailor-made solution applying PLCnext Technology for their specific needs – all from one source. Getting all the hardware components, the software apps as well as the consulting, planning, and licensing all from one provider enabled a very smooth and swift realization of the project.
As the supply of reliable renewable energy sources is becoming increasingly important for countries, communities, and companies around the globe, finding the right partner for implementing large-scale public or industrial power projects is a key factor. With this case as well as many other similar assignments Phoenix Contact has proven to be an industry-leading innovation-driver and provider of trendsetting technological solutions. PLCnext Technology offers a highly flexible integration of open source and all common apps into almost any industrial setting. PLCnext Technology also supports all prevalent programming tools. Thus, enabling a smooth interplay of all IT and OT components according to the needs and requirements of the specific site or facility.
Utilizing the PLCnext Control with the Q@Night app to create a certified feed-in controller is just one example for our engineering excellence. There are currently six different versions of this intelligent power-supply-control app available at the PLCnext Store, depending on the size of the solar park.
A strong partner on the way to an All Electric Society
One of the buzzwords associated with the drastic shift in global power supply and demand is the All Electric Society. It describes a world in which energy from renewable resources is available in sufficient quantities and at affordable prices. In addition to the consistent generation and use of renewable energy, reducing the demand for primary energy through efficiency measures and creating intelligent and networked systems are the keys to a sustainable future. Of course, solar parks will play an important role in the transition toward an All Electric Society. Phoenix Contact believes in this vision and is determined to support and accompany the transition by providing technological innovations as well as future-oriented solutions.
One of the challenges Phoenix Contact is currently preparing for is the switch from large, centralized energy suppliers to a decentralized accumulation of many smaller suppliers. This requires solutions as far as regulatory and controlling of these future grids is concerned. Phoenix Contact is proud to be part of a smartification process as a strong partner for all those, who are also willing to move towards a tomorrow with reliable renewable energy. From the actual on-site hardware all the way to the visualization of data in a user-friendly portal, we help create a scalable, seamless concept for a comprehensive operation of the park portfolio. Providing all the necessary tools for creating and operating highly efficient solar parks like in the case of ASG Engineering, is just one way in which we are working on a more sustainable future for all.
329 views
0 comments
Save
Share