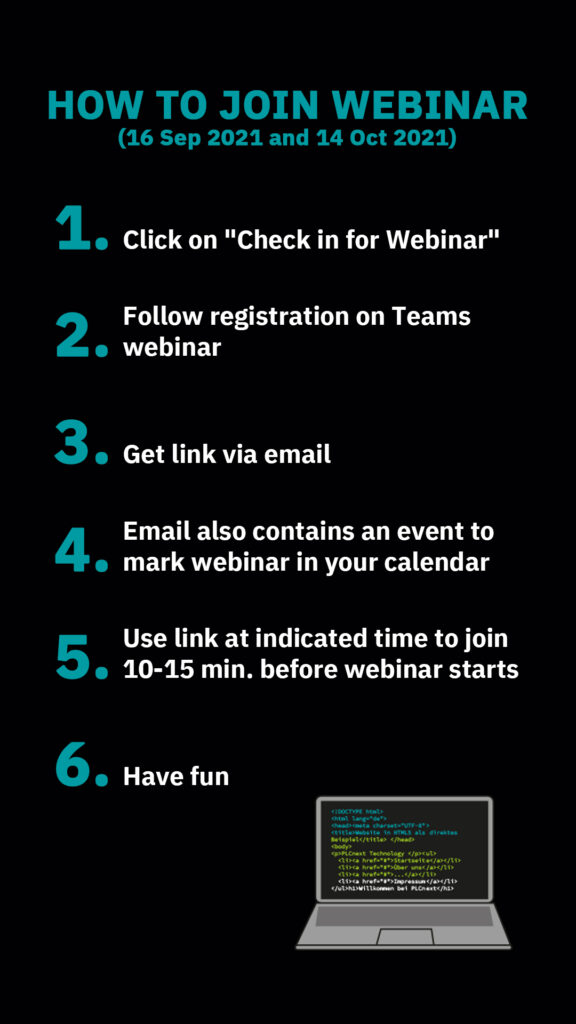 Thank you very much for the great interest in our webinars. We have noticed that there seems to have been some confusion among participants from time to time. We would like to point out once again that the webinars are not pre-produced permanent offers, but take place live. Therefore, please note the specified event time and language.
Also, we have now adjusted the participation process for the webinars on 09/16/2021 and 10/14/2021 as a test. Feel free to let us know how you like this process.
Have fun and happy programming!
Your PLCnext Team