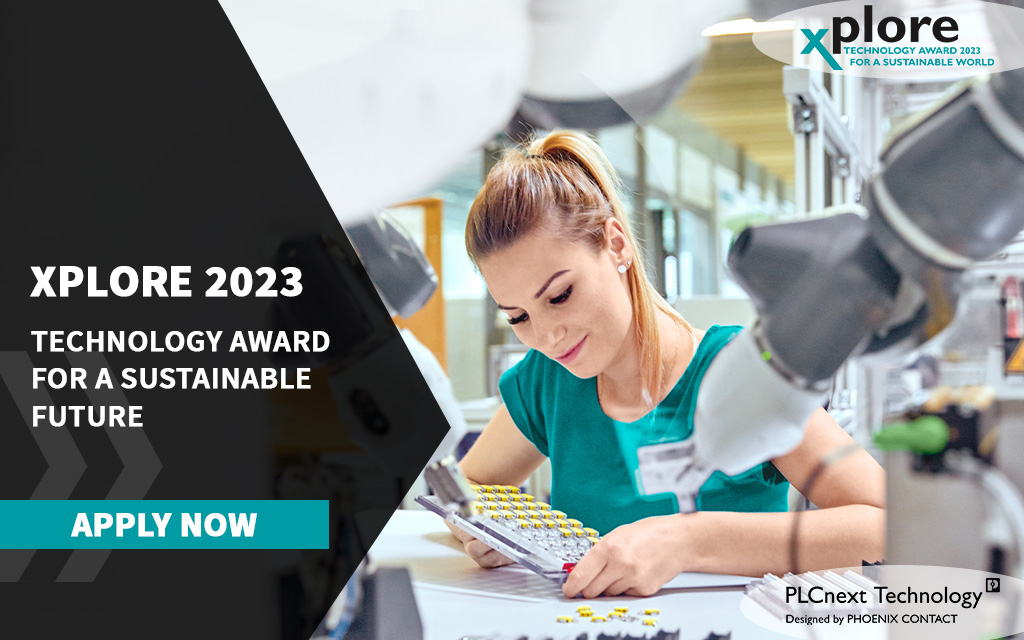 Attention dear students and startups: Until June 30th 2022 you can still submit your ideas for the xplore 2023 and show how you would make the world a better place and a little more sustainable.
Tell us your ingenious tech idea. The best ideas will be nominated to be realized with hardware from Phoenix Contact including PLCnext Technology.
Participating in the xplore 2023 is worthwhile in any case, as among other things, prizes worth a total of 50,000€ will be awarded.
Phoenix Contact has been organizing the international technology and education competition "xplore" for over 20 years. This time, the motto of the competition is "Technology Award for a sustainable world": Solutions for daily life in a sustainable world or educational solutions for technology and qualification for a sustainable world are being sought. Pupils, students, trainees and young professionals from all over the world can take part. The 20 best teams will be invited to Germany for the grand finale, which will take place in 2023, the 100th anniversary of Phoenix Contact.
With this education and technology competition, Phoenix Contact is supporting 100 international teams in implementing their project idea for innovative solutions on the topic of sustainability. After being admitted to the competition by the jury, the teams can select products and software from Phoenix Contact worth €3,000 each and start implementing them. Individuals as well as groups that are in the field of vocational education can participate. For example, pupils, students, trainees, lecturers, young scientists and founders. There is no upper limit on group size. Due to the international orientation of the competition, communication and presentation of the projects will be in English.
Make the world more sustainable with PLCnext Technology
We, from the PLCnext Team, hope for brilliant ideas that you will implement with our open ecosystem for industrial automation. Become part of the best relationship network for IT and OT experts and use e.g. the forum for information gathering and exchange.
For more information about the xplore 2023 Technology Award and to apply now follow the link