Sharing, analysing and processing data is crucial for being able to utilize new technological applications related to Industry 4.0. Think of cloud-based services and databases that help to enable predictive maintenance, for example. But also, simply pushing PLC variables to the cloud offers insight to make production more efficient, for example. This can be done by providing insight into the most important information from various production locations on an online dashboard.
It is important that both the data in the cloud and access to the machine or installation in the factory are maximally protected. This can only be achieved through a deep integration of various security mechanisms and processes at all levels of industrial control, the associated development environment, the communication protocol and the cloud environment.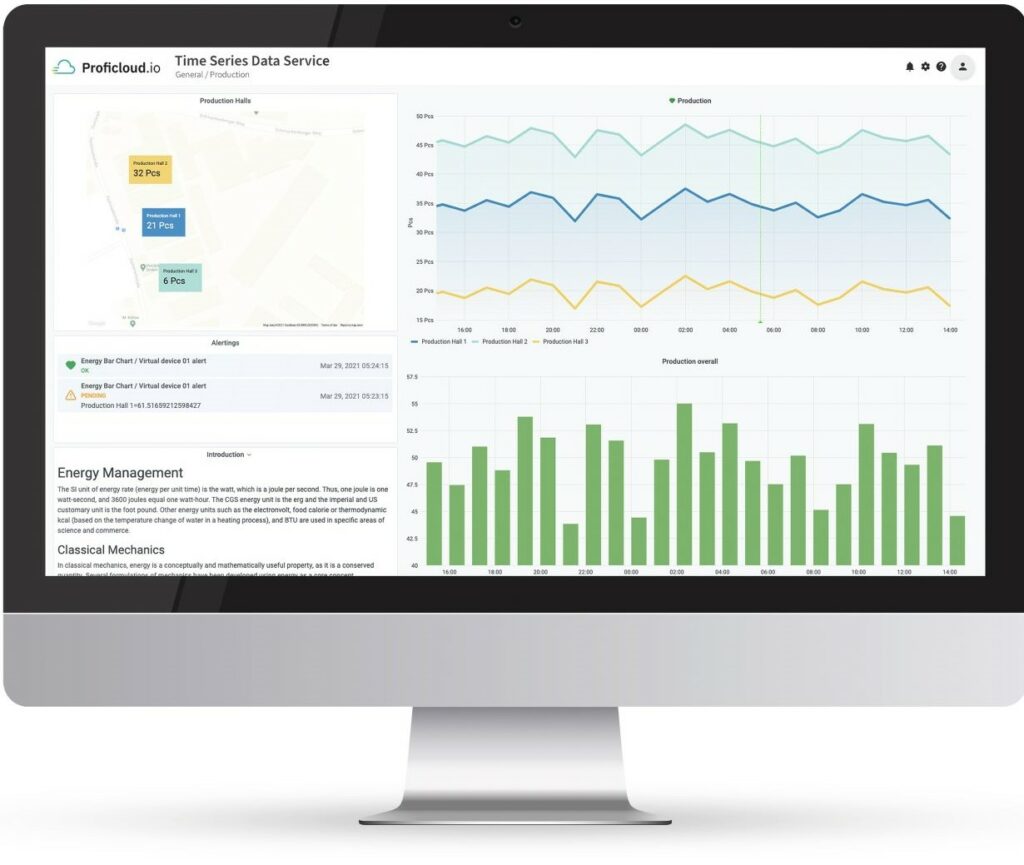 Dashboard in the Proficloud.io
Not every PLC programmer has the necessary IT knowledge to realise this. It is therefore important that these services are also made easily accessible to them, in a way that is known and safe to them. The PLCnext Technology therefore offers both onboard cloud connectors and the necessary security (Security-by-Design) out-of-the-box, so that PLC variables can be easily and safely pushed to the cloud.
The PLC programmer does not need any IT knowledge for this: by only checking PLC variables, they are automatically pushed to the cloud and encrypted. Using our dashboard system in the Proficloud, you can create your own dashboards and visualizations without actually having to program anything. Creating a new dashboard is already done with a few mouse clicks and is just as easy as linking the variables to the graphical objects. In addition, the dashboard system can also send notifications via e-mail, Slack, Microsoft Teams, etc. to inform people about the status of your machines and installations.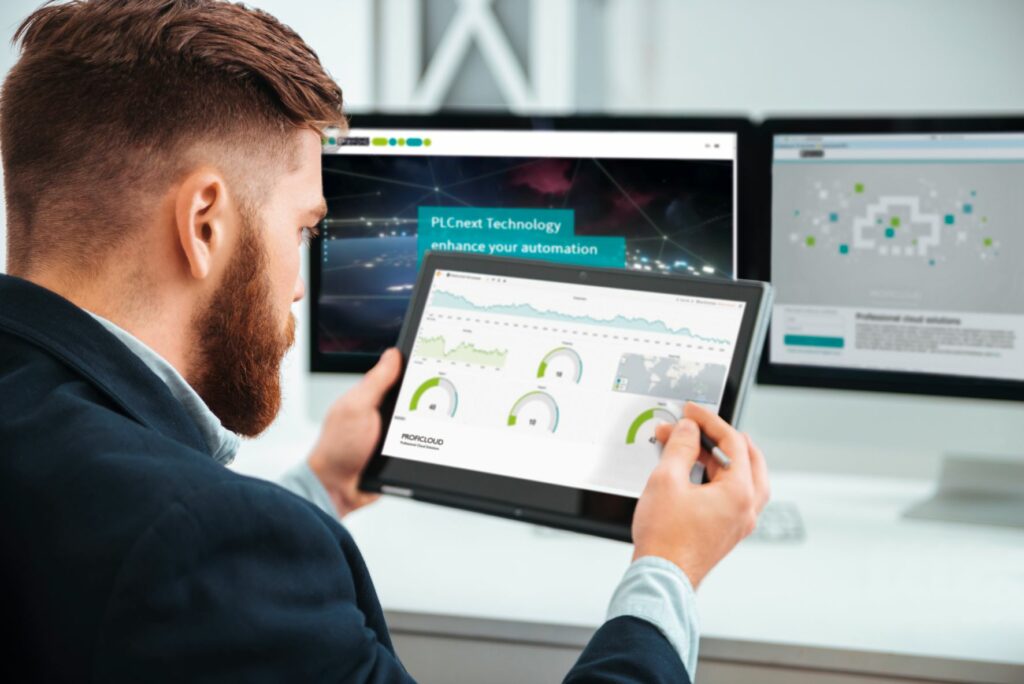 Pushing PLC variables to the cloud in 6 steps
To achieve this, the following steps must be followed:
Surf to the local web server of the PLCnext Controller and check that it may send data to the Proficloud.
In the PLC programming software (PLCnext Engineer) check the variables that should be pushed to the Proficloud.
Create an account at www.proficloud.io.
Register the PLCnext Controllers in the Proficloud using entering their unique UUID code.
Link the variable(s) that have now become visible in the Proficloud to the desired graphic objects.
Finally, if desired, adjust some settings of the graphic objects to, for example, send notifications when certain values ​​are exceeded.
Thanks to the PLCnext Technology, the steps to realise this are child's play and PLC programmers without IT knowledge also have easy and secure access to cloud services.