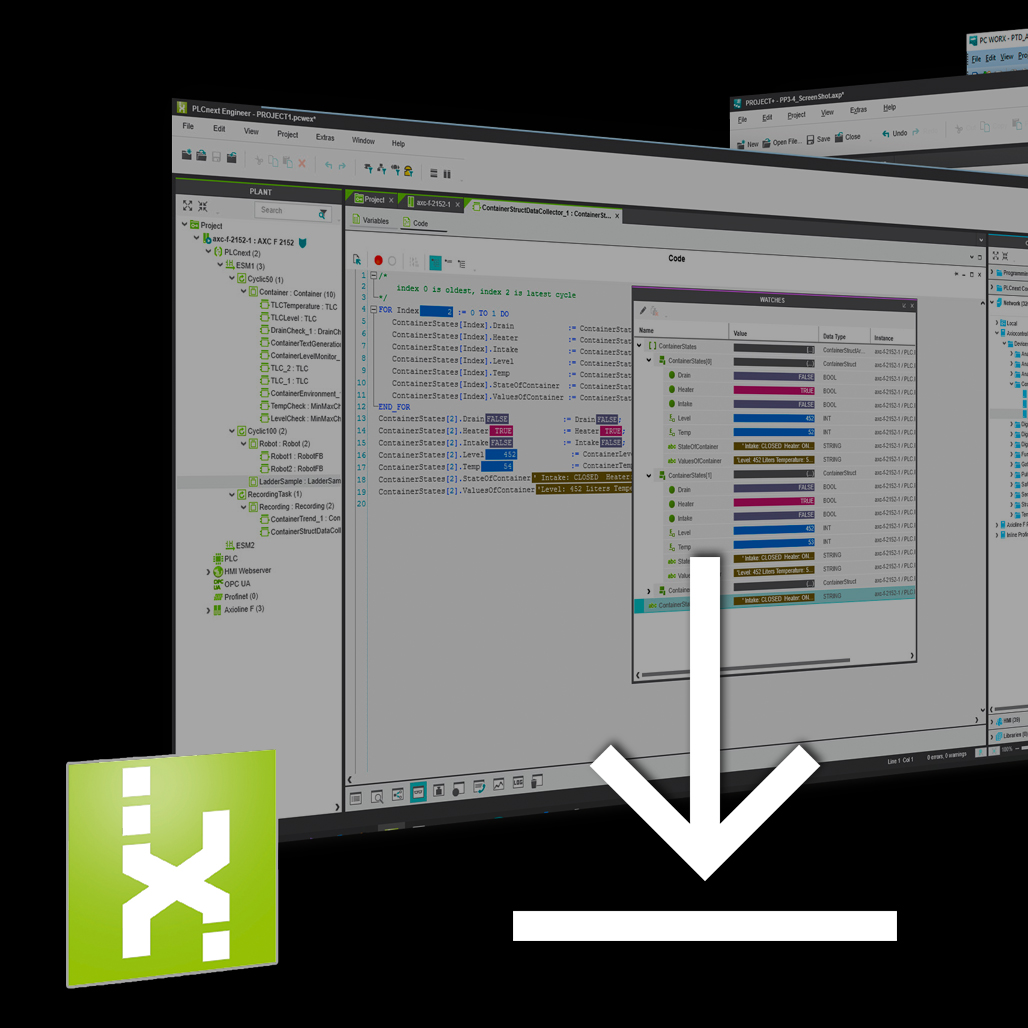 The new programming software version PLCnext Engineer 2020.3 is now available for you guys. Apart from some bug fixes, here are the main new features you'll be able to enjoy now:
Support of the new PLCnext Control AXC F 3152
Setting up an NTP server for time synchronization
A separate idle task can be created for each processor core
Individual elements of complex data types can be inserted into the watch window
Constants can be created
The number of possible worksheets has been increased from 10 to 20
You can update your software now. Please make sure to find the right version which is second in the table.
Here are also the change notes where you can find a complete list with all changes and new features. Note: the file is 6th in the table.
Of course, there are many more things we are planning so stay tuned and look out for the next update which is planned for the summer.