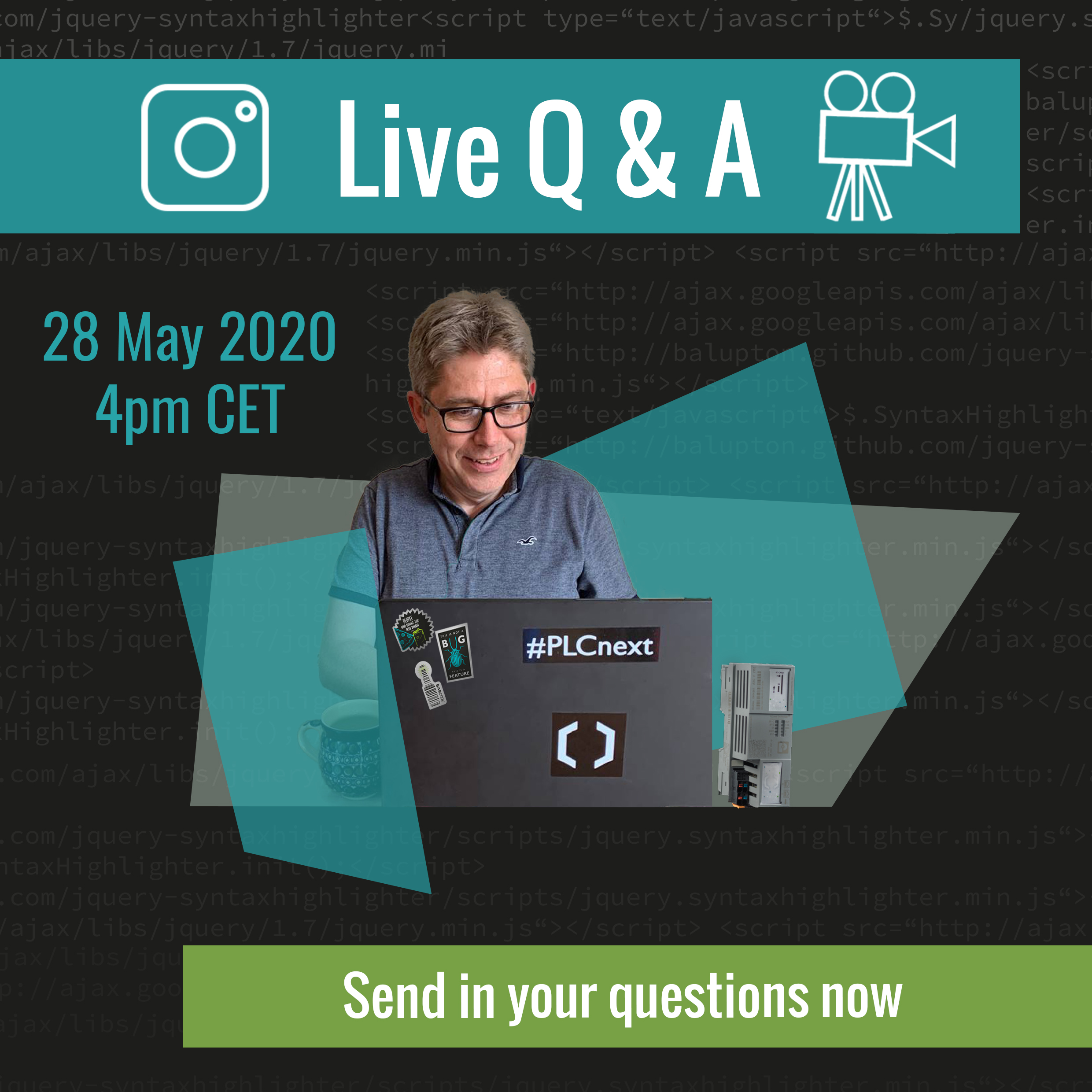 You always wanted to talk to one of our experts and ask them all your burning questions LIVE? Then wait no more. The first PLCnext Technology Instagram Live Q&A is coming your way.
Send in your questions now and our automation expert Martin Boers will answer them live for you.
Date: 28 May 2020
Time: 4pm CET
All questions welcome: How does PLCnext Technology work with Docker? Where can I learn more about PLCnext Technology? Can I use Python and NodeRED programming? You want your questions answered live and talk to our expert?
Then send in your questions now by commenting this post, follow us on Instagram and don't forget to tune in on 28 May 2020.
See you there :)
#plcnext #iamplcnext #automation #livestream