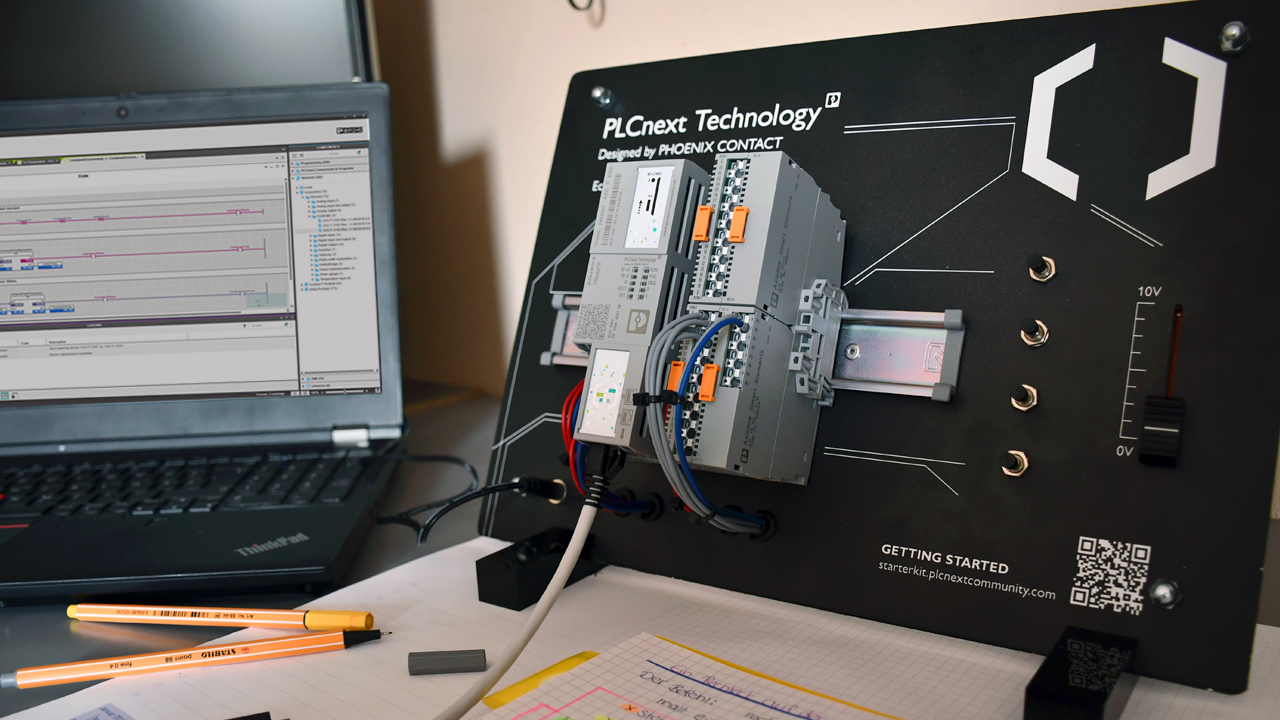 You can now order the new and improved starterkit here.
With this PLCnext Technology starterkit you can try out the operating principle, handling, and high performance of PLCnext Technology in a small-scale application. The application includes a PLCnext Control AXC F 2152 and a backplane with four Axioline Smart Elements. This station can be extended to your needs if you wish. You can also find the getting started in the PLCnext Community here.
We are so excited for you to get your hands on this beauty. Enjoy and happy coding.